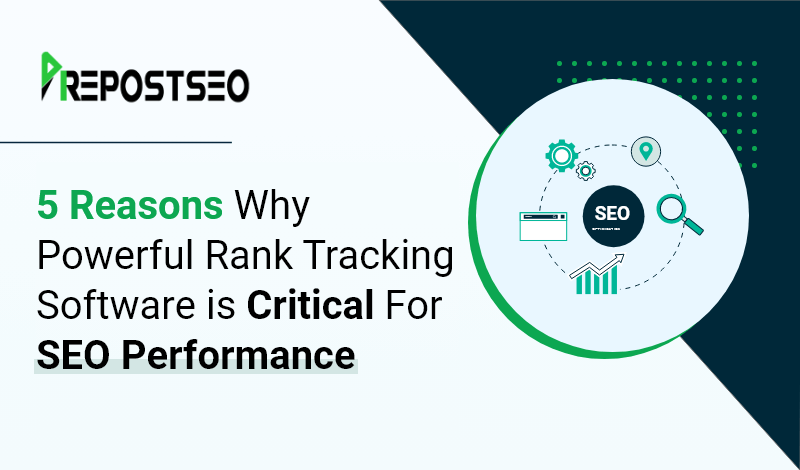 ---
5 Reasons Why You Need Good Rank Tracker Software & Keyword Difficulty Checker
As any business owner or digital marketer knows, powerful SEO rank tracker tools are critical for the success of your website. They provide insights into the website's visibility as well as allow you to make informed decisions when optimizing your content and improving your rankings. Let's look at five reasons why rank-tracking software is a must-have for any serious SEO campaign.
Analyze keyword difficulty
Good keyword tracking software normally includes a keyword difficulty checker tool that helps to assess the strength of different keywords. This way, when creating content or selecting topics for blog posts you know which keywords are likely to provide the most value and return on investment (ROI). Simply put, analyzing keyword difficulty helps you to determine which terms are actually achievable within a reasonable timeline. It allows you to hone in on search terms less likely to create stiff competition, thus reducing potential roadblocks when it comes to gaining web traffic. As a result, you get a more effective approach to achieving organic growth and success.
Understand Your Visibility
Another reason to use an effective SEO rank tracker tool is to understand your visibility on search engines. Improving visibility on SERPs (so that potential customers can find your website faster) helps to build credibility among new visitors who may not have heard of your brand before. With such tools, you can gain a comprehensive view of where you stand in terms of ranking, giving you a better understanding of what efforts are likely to be effective when optimizing your website.
Monitor Your Progress
Monitoring the performance of your website and content is an essential part of a successful SEO strategy. By keeping an eye on key metrics such as organic traffic growth over time or keyword performance in SERPs, you can gain valuable insights into what is working and what needs improvement. There are several different site audit tools available today that allow you to track the key variables. Utilizing these tools will help ensure that any changes or updates result in positive outcomes for your business.
Track competitors
Staying competitive in the online marketplace can be challenging, especially when it comes to SEO. Knowing what your competitors are doing with their SEO strategies can provide you with valuable insights and stay one step ahead. With reliable rank tracking software, you can compare how well competitors are doing against their keywords — and if they're outperforming you, identify areas where they have an advantage and adjust accordingly. By assessing the language the competitors are using and the topics they are covering, you will gain a better understanding of what keywords they are targeting which can help inform your SEO strategy.
Find new opportunities
Finally, rank tracking software can help uncover new opportunities for growth that may otherwise have gone unnoticed. By tracking changes in ranking patterns over time, it's possible to identify trends and capitalize on them before they become saturated markets online — or even before competitors have noticed them! This gives businesses a leg up on their competition by allowing them to get ahead of trends rather than trailing behind them!
Simple Tips For Choosing Quality Rank Tracking Software
When it comes to choosing rank-tracking software, there are some simple tips you can follow that will help you make the best decision:
Consider the features and tools offered. Does the software offer custom reports, keyword grouping capabilities, mobile compatibility, or competitor analysis?
Pay attention to pricing — look for a solution that offers fair pricing based on your organization's needs and the features and tools available.
Test the customer support services provided: if you have questions and need assistance using the software, timely customer service should be invaluable. And it is better to ensure there is one in advance!
By following these tips when selecting rank-tracking software, you'll be sure to choose a quality program that meets your needs now and in the future.
Conclusion
To wrap up, rank tracking software is essential for any business looking to maximize its return from organic search engine traffic and optimize its content for maximum visibility online. By keeping tabs on changes in rankings, monitoring competitors' progress, analyzing keyword difficulty, and uncovering new opportunities for growth before anyone else does, the software provides valuable insights into how effectively a given site is performing from an SEO standpoint. In this manner, investing in an effective rank-tracking solution is key for any business looking not only to maintain but grow its online presence over time!