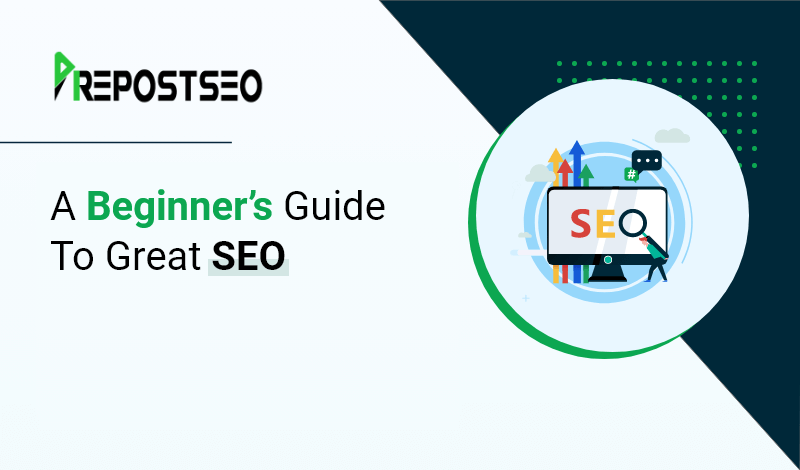 ---
One of the crucial components of digital marketing is SEO or search engine optimization. More people will visit a website if the page appears higher on Google's results pages.
Simply put, SEO is the best way to make your site more visible.
Search engine optimization can be daunting and confusing for some. But learning it is more than possible. In fact, anyone can master its techniques. You can also use SEO tactics to drive results for your website and your business.
It's essential to note, though, that SEO marketing can be very challenging. Sometimes, it can be frustrating, especially when learning a technique that becomes obsolete after a week.
To help you, we've come up with an up-to-date search engine optimization beginner's guide. Hopefully, the readers with gain a deeper understanding of SEO and how it can benefit a website.
---
Search Engine Optimization: What Is It All About?
SEO is a series of activities that website masters undertake to grow their site's organic visibility.
This definition is quite complex. For clarity, search engine optimization generally encompasses all the required technical and creative elements for increasing site awareness and improving website posts' rankings. These things will ultimately result in more traffic.
SEO is all about running a site in a way that allows potential clients and customers to see it. It can be local, national, or international in scope.
For example, if someone runs a business in Philadelphia, SEO Philadelphia is specifically required, so the people in your locality will see your brand when they think about the products and services you offer.
A website has to contain something that's not only relevant and useful to the target audience, but also memorable to achieve that.
---
How SEO Works
An understanding of Google searches is required to know how search engine optimization operates.
Google basically grants the requests of a search engine user through results. It returns the pages it deems helpful or relevant when someone types in a search query.
The question is: how does the search engine know which pages or information to return? Also, how does it identify the order of the results?
First, Google needs to know that the specific pages exist to list them accordingly in response to a query. It also needs to learn what the pages are about, including their popularity.
To understand SEO better, take a look at its three crucial aspects and compare it to a bowl of soup:
Think of content as the ingredients for a soup—it's the most vital part of your website. Poor rankings result from low-quality content.
The technical aspects in your website represent a bowl. You have to take care of them to have something that holds the soup. It's often referred to as on-page SEO or simply technical SEO.
Incoming links or backlinks increase your website's authority. That's why they represent the table that holds the soup and the bowl in place.
You won't be seen as an authority in your niche without high-quality backlinks even if you have a perfectly optimized site and great content. Simply put, you can't have a great SEO without the link-building aspect.
---
Things To Keep In Mind When Implementing SEO
To ensure that a website ranks excellently, there are things that one shouldn't forget to incorporate into an SEO plan or strategy. These are the items that Google looks for when ranking search results, and they're grouped into three categories:
---

Technical SEO
Website masters can help search engines like Google crawl and index their site's pages more efficiently by performing website and server optimizations. Those workarounds are collectively referred to as technical SEO. You'll have to work on the technical aspects of your website to increase your page's rankings.
Technical search engine optimization covers the following:
This year, page experience will be an increasingly vital ranking factor, according to Google. Generally, high-quality content is still key.
However, the one that provides a better experience to users will receive a higher rank when two websites have similar content.
Google aims to encourage a positive user experience, thus, giving more value to this item.
Sites that are uncluttered, fast, and device-friendly will be rewarded in this new policy.
The goal to ensure a positive page experience is already evident in most of the factors under technical SEO. However, page experience focuses on three core vitals in this specific criterion. Google's core web vitals include:
LCP (Largest Content Paint)
LCP measures the time it takes for a website's main content to load.
FID (First Input Delay)
FID measures the time it takes for a website to become interactive. For example, how long does it take for the site to process and return a result when a user clicks on something?
CLS (Cumulative Layout Shift)
CLS measures a website's visual stability. Displays or content that shift unexpectedly will receive a penalty from Google.
As already mentioned, Google prefers device-friendly websites. An excellent mobile experience is vital for the SEO health of a site. It's essential, especially now that more users access web pages remotely using their handheld devices.
Loss of page rank will occur when a page offers a poor mobile experience, even if it's optimized for desktop browsing. Google has rolled out mobile-first indexing this year, and it covers all websites.
Security in the world wide web has long been essential. That's why more websites now have SSL certificates. Google will make site security mandatory soon. You have a higher chance of cracking the SERPs' top page if you make your website more secure.
Technical SEO is mainly all about making a website easily crawlable by Google spiders. Creating XML sitemaps goes hand-in-hand with crawlability. You can tell the search engine that your site is available to crawl into by submitting a sitemap to Google Search Console. Doing so paves a clear path for the search engine to index your website more easily.
---

On-Page Search Engine Optimization
On-page SEO is the optimization of a website in terms of meta descriptions, title tags, and the content itself.
Here are the steps to take in performing on-page search engine optimization:
Extensive Keyword Research
The content creation process is essential for on-page SEO. However, before writing content, you have to perform extensive keyword research first. Find keywords with medium search volume and low competition as they're the most profitable ones. You can use free or paid tools like the Google keyword planner for your research.
A website should deliver what it promises to give to users. This is a very critical component of search engine optimization. Fulfilling promises means that your content copy is relevant and your headlines are specific.
The relevance of your pages to the users' search queries will be the basis of search engines in making your website appear in search results. In a nutshell, content relevancy can make the difference between getting buried on page 100 and appearing on Google's first page.
Use Search Engine-Friendly Permalinks
Posts on your website can be accessed by web users through their URL addresses. They're known as permalinks. In dealing with permalinks, it's frowned upon to use numbers like dates. Instead, only use the post name.
When it comes to using SEO-friendly URL addresses, include keywords in the permalinks and keep your post slugs super short. Instead of using the full SEO title in the post slug, only keep the focus keyword.
Headings play an essential role in search engine algorithms. They help visitors scan a page more easily by visually indicating a hierarchy.
There are six heading levels, including H1, H2, H3, H4, H5, and H6. It's best to include keywords in each.
Edit An Image's Alternate Text Section
Search engine users can filter results of their queries as articles, images, or videos. With that said, you'd want any photos in your posts to be indexed and crawled by Google spiders too.
Do that by utilizing image alternate tags. Don't forget to include your keyword in writing a short photo description that you can put in the image's 'alternate text' section.
Topical relevance and authority from one page can be passed on to another through links. It's true for external links or those coming from outside your website. It also goes for internal links or those from within your site.
Ensure that a specific page is getting more topical relevance and authority from other pages if you want to rank in the search engine results. An example of a page carrying so much power is the homepage of a website. Note that related pages should use anchor texts that describe the topic of the page it's linking to in achieving topical relevance.
---

Off-Page SEO
Actions that website masters take beyond the walls of their website fall under the off-page SEO category. Like technical and on-page search engine optimization, the off-page SEO's goal is to increase SERP rankings. However, building up high-authority backlinks to a website is its ultimate goal.
Several methods can help achieve off-page search engine optimization, which includes email outreach after writing an excellent blog. It involves Googling content that your post complements with and then reaching out to their writers for possible backlinks. Another way to do it is guest posting or writing detailed posts that you'll publish on other related sites instead of on your own. It's an effective way of getting a do-follow link from an authoritative website.
---
Final Thoughts
There's no straightforward checklist to make search engine optimization work. However, you'll be surprised at how fast you can start implementing best SEO practices instinctively once you're already comfortable with the basics.
Basically, a website needs to be search engine-friendly, offer valuable content, and have authority and trust to rank in SERPs.