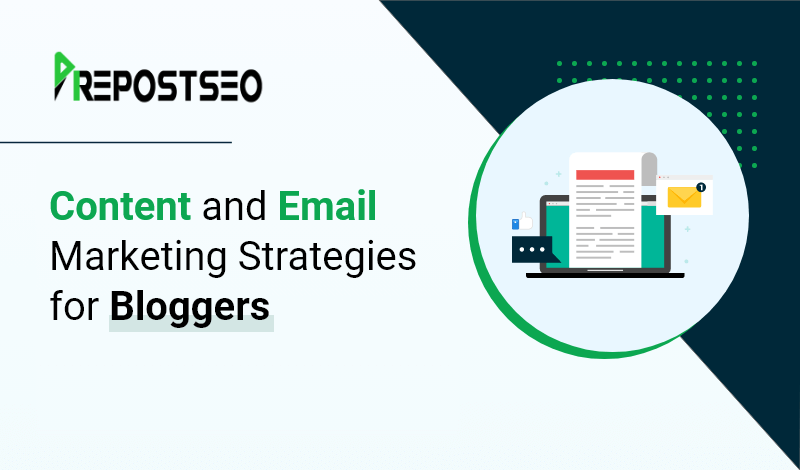 ---
If you are a content creator, then you understand how important it is to have your work seen by as many people as possible.
Granted, having your own website to promote this content surely helps. However, today, we are going to focus on content and email marketing strategies for bloggers to promote their content.
Knowing that you have a base of followers and readers on each blog you create is something that will keep you going. More importantly, it is something that will put food on the table.
However, apart from promoting your blog, you can make great use of things like plagiarism checkers or any other tools that can help you make your blog more authentic and original.
Writing blogs might seem like an easy thing, but there is a lot of work and attention to detail that go behind the scenes.
In this way: A little tip from the essay writer is to make the best subject lines make sure you keep them short but informative; Personalize them if possible, and specify the content inside the email.
Content and Email Marketing Strategies for Bloggers
What most bloggers do not think about is how much their email subscribers actually bring value to the things they are writing about.
The more email subscribers a person has, the higher the blog reader count is going to be. Therefore, blogging and email marketing go hand in hand.
These are both things you will need to focus on if you want to make your blog successful and spread out all over the internet.


Blogs and emails are actually very good together and can bring great results when combined
In a sense, your blog is like your base, and email is the thing that makes your blog become known. Therefore, by combining these two, you can make amazing results.
Just like you need the word counter to keep track of how many words you have written, your blog needs email marketing to reach out to as many people as possible. Let us talk about that!
The Two Main Types of Marketing
As a content creator, you logically want as many people as possible to view and read your blogs. However, just writing blogs and waiting for people to stumble on them is not going to work.
That is why you need to focus on properly promoting your content to other people. Now, there are two main types of marketing:
Push marketing - This form of marketing is a proactive way of reaching your readers or customers. Namely, this is mostly done through pay-per-click ads and a technique called cold calling. Luckily, cold calling is slowly becoming a thing of the past. On the other hand, advertisements, especially on websites, are becoming more popular.
Pull marketing - Contrary to push marketing, this type of marketing allows you to pull customers towards you, instead of you going towards them. Pull marketing can be anything from SEO, email marketing, and even your own content.
Email Campaigns Allow You To Build Your Brand
The main reason why you should incorporate email marketing in promoting your blogs is that they can help you establish your presence.
Furthermore, by doing so, you are one step closer to making this blogging a brand of yours. Later on, people will easily be able to recognize your blogs from others and this is exactly what you want to aim for.
Moreover, if you are in need of assistance during your email campaign, you can always rely on tools that make email campaigns much easier, like MailChimp.
Utilizing the tools you have and the content you create, you can expand your brand by a margin with email marketing. More importantly, constantly sending your emails (not more than twice a week) will allow your readers to expect emails from you.
Content and Email Marketing Strategies for Bloggers: Create Subject Lines That Will Grab Attention
You want people to notice your email in the sea of emails they get on a regular basis, right? Well, if so, you need to come up with a really catchy and unique subject line to do so.
Namely, subject lines are the first thing readers see when they open their email.
It is by them that they decide whether or not to open a certain email. So, if you put enough effort in, you can make your subject lines catchy and attract more readers.
This is especially good if you are a content creator. Because writing things in the right way is sort of what you are best at.
To make the best subject lines make sure you keep them short but informative; Personalize them if possible, and specify the content inside the email.
Make it easier for people to know what to expect from your email. Later, it will come back in your favor.
Always Include A Call To Action Button In Your Emails
Did you ever notice how, when you get an email from a brand, you always have that one, big button in the middle of a picture or email?
The one that usually says "Buy Now" or "Use the Discount", etc. If so, this might make you click on the button and visit the brand website.
Well, this is exactly the goal of a Call to Action or CTA button in an email. You can create a landing page that leads to your blog and pin it to a CTA button in an email.
This saves readers time from entering your website and searching for new content. Instead, it allows them to access the fresh content straight from the email you sent.
That is why, when talking about content and email marketing strategies for bloggers, you should include CTA buttons in emails.
Segment and Personalize
Do you want to create a bond between you and your readers? As we conclude our content and email marketing strategies for bloggers, we have to talk about personalization, as well as segmentation.
Segmentation allows you to separate your audience based on different things like age, gender, location, website history, etc.
By doing so, you will be able to target your new content to people that might share more interest in a subject than others. Furthermore, by personalizing your emails, you create a stronger bond between you and the reader.
If you mention the reader's name, for example, you have a higher chance to convert that reader into a loyal one. By segmenting your audience, you make it easier for you to promote your content.
By personalizing your emails, you ensure that the reader feels connected to you and your content.