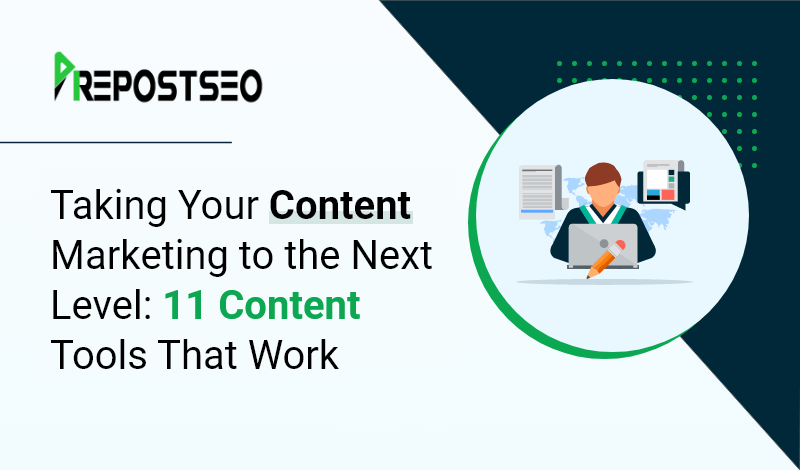 ---
As a content creator, you want to keep your readers interested, and there are many ways to go about this. With the help of content writing and marketing tools, you can ensure that your writing is high quality and meets your readers' expectations.
Once you establish the tools to use for your work, writing becomes a breeze. Here are some content marketing tools to take your work to the next level.
---
Google Alerts
Google is a timeless resource and a popular one at that. Also, it is a free tool, and getting started with Google Alerts is a simple process. You need to decide what you want to achieve with the alerts and let Google do the rest for you.
For instance, you can choose to get alerts every time your business gets a negative mention online. This way, you can note dissatisfaction early on and take the necessary steps to fix the situation.
---
Feedly
Feedly is a one-stop tool for faster results and quick access to all your favorite online publications.
It simplifies your research process by bringing all your stories, social media feeds, and news in one place. You do not need to log in to multiple accounts or browse countless websites to get the articles that you need.
Feedly also integrates well with social media, including Twitter, making sharing articles a breeze. You can also save your articles in a folder to read them later offline.
---
HubSpot
HubSpot provides various solutions for content marketing categorized into four hubs. These hubs include content management software, service hub, sales hub, and marketing hub.
With a minimum subscription fee of $45 monthly, you can enjoy email marketing and Ad retargeting to set your campaign on the right track. HubSpot's Blog Topic Generator comes in handy to help you generate lively ideas for your new blog post.
---
Mailchimp
Writing emails and replying to client emails is one of the most demanding aspects of content marketing.
Mailchimp offers automated email marketing, with a free plan to enable you to send a maximum of 10,000 emails to 2000 subscribers. This plan is adequate for startups and small companies.
For larger companies, paid plans start at $30 monthly. Apart from a friendly user interface, Mailchimp offers personalization, email templates, and integrates with most online tools.
---
Outbrain
Every content creator desires their content to reach large numbers of people. Outbrain provides a wide range of solutions to assist businesses to achieve quick results in their marketing campaigns.
Whether you are a blogger or own an academic resource page like custom essayservice dedicated solely to high school and college students, Outbrain helps your content reach high-quality destinations, increasing your chances for better revenues.
You get ideas on what to post for your target audience on social media and attract quality traffic to your website. When brand awareness reaches the targeted audience, businesses benefit from direct conversions.
---
Canva
When it comes to creating quality content, professional images and graphics make it much easier to achieve a desirable outcome.
Graphics add immense value to an article's aesthetic appeal, and with Canva, you incorporate quality images to your article within a short period, saving you lots of time.
Canva offers a large range of image solutions for digital platforms, making design simpler and faster. There is a whole range of templates to cover resumes, business cards, presentations, brochures, flyers, logos, and custom graphics.
Working with Canva is easy thanks to tutorials' availability to help you get started with the design process. There are a few useful courses to provide you with insights on personal branding and graphic design.
---
Hootsuite
One way to grow your brand is through social media posts. An active social media page can make a large difference when it comes to brand awareness and growth.
Sometimes, posting content across various social media channels can prove demanding, and a social media management tool like Hootsuite provides great relief. You can bring all your social media accounts to one platform.
Additionally, you can plan when to publish content on your preferred channel and create an automatic schedule to post content for consistency.
---
SEMrush
Search engine optimization is necessary for effective content marketing. With SEMrush, you do not need to be an SEO expert to accomplish standard SEO processes.
You can carry out keyword research, check how your pages rank online, compare your competitor's figures and build links.
If you are clueless about SEO, you don't need to worry since SEMrush offers beginners a free course. Once you acquire the skills, ranking top in Google is no longer rocket science, and you won't have to spend money hiring SEO experts for your business.
---
ClickFunnels
Every business's main objective in its online campaign is to achieve maximum conversions.
ClickFunnels offers to build an effective sales funnel and pages that convert. What's more, you can link your affiliate programs with your funnel.
With ClickFunnels, you also get to enjoy Facebook and email marketing automation. To get on with your first funnel, try out the free trial, which lasts for 14 days.
---
CoSchedule Headline Analyzer
Creating a headline that can capture the reader's attention is the first step to content marketing success.
This free tool analyzes your headline by balancing words, evaluating the sentiment value, guiding on the number of characters for SEO purposes and simplicity.
The result is killer headlines to attract more readers to your blog posts.
---
AnswerThePublic
AnswerThePublic provides unmatched insight on popular searches from search engine results.
With these results, you can carry out targeted campaigns to increase quality traffic and get past the dreaded days of writer's block.
You can also discover new ideas and niches from the millions of new searches and open up your business to new prospects.
---
Conclusion
Content marketing is never a walk in the park, but with determination and the proper tools, you can achieve exemplary results for your business within a short period.
Given the diverse nature of content marketing needs, it is usually more effective two combine several tools for a balanced outcome.
As you prepare your content marketing strategy, remember to harness these tools' power and take your business to the next level.