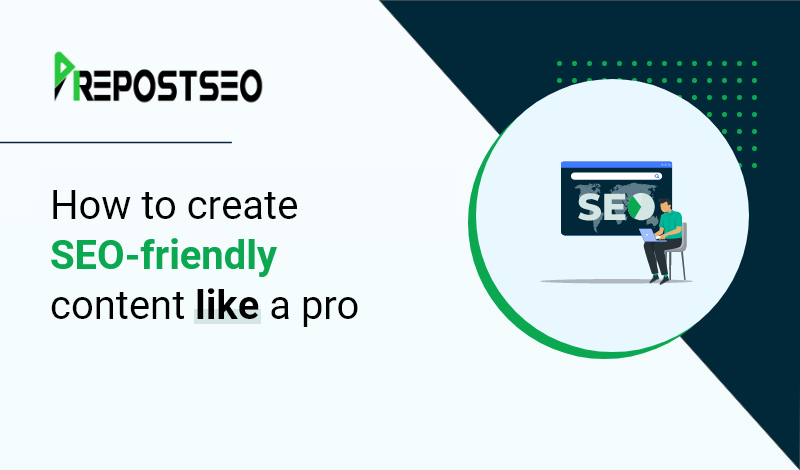 ---
In a world driven by data, statistics play a vital role in building up a marketing strategy. Before plunging into SEO-friendly techniques, let's observe the big picture that provides a basic understanding of what's going on.
According to the marketing research by Backlinko, the first result In Google gets nearly 32% of all clicks. The same report claims that less than 1% of people clicked on something beyond the first page.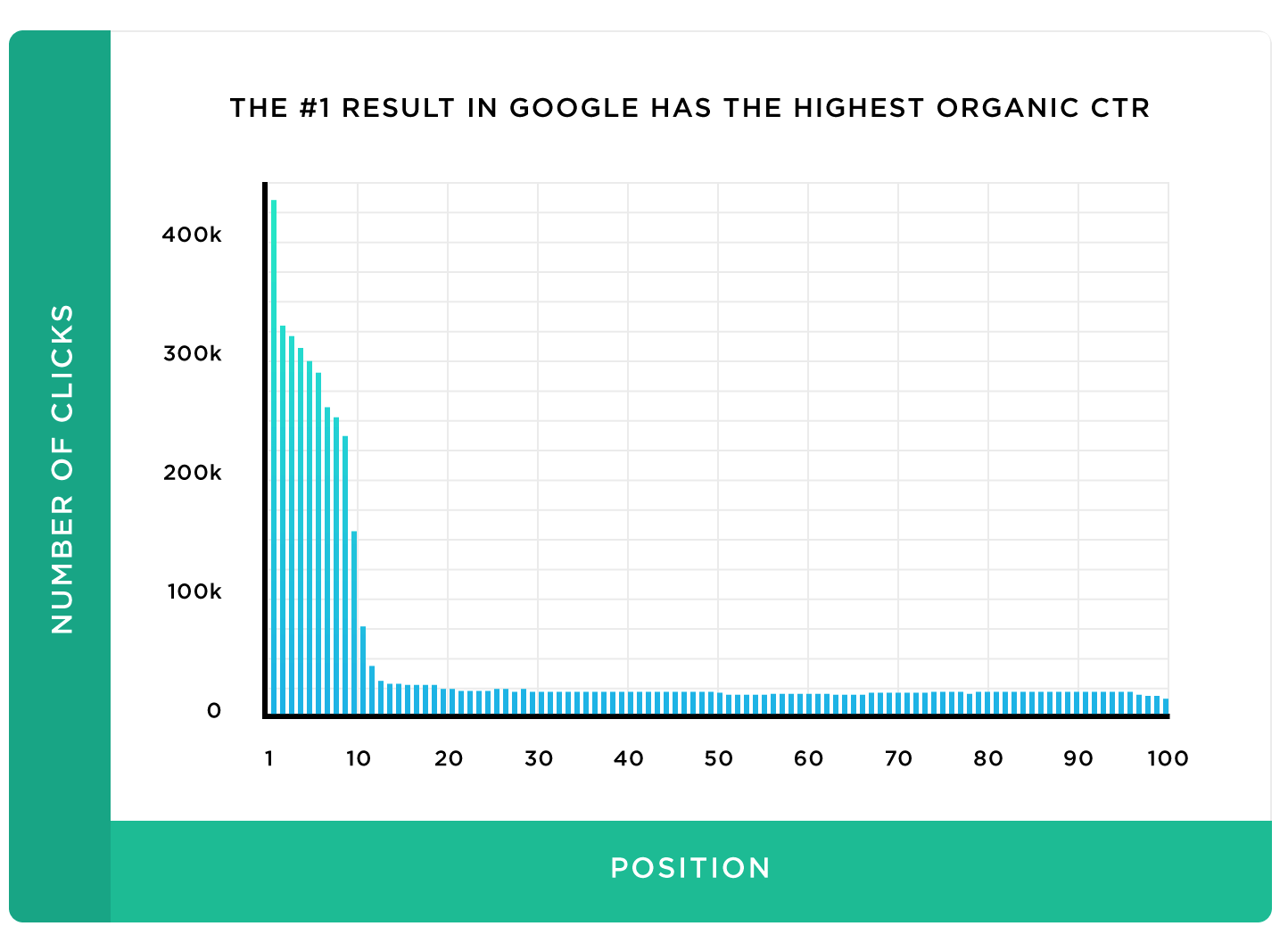 These numbers are self-explanatory, to say the least. This way, to be among the leaders, you have to know what you're doing. It's vital to realize that no matter their quality, blog posts alone won't help you get there.
The answer lies in SEO-driven blog posts that are rich in keywords. But enough with theory: below are six tips for creating a blog post that will result in high Google rankings. Let's start.
---

Proper keywords
Google processes more than 40,000 search queries per second on average. To stand out among the plethora of articles and outperform the competition, you have to be on the same page with your customers. In other words, talk the same language as your target audience.
To find out the right words, visit social networks and websites where your potential customers dwell. This way, you will discover what their interests are. Again, it's all about being on the same page: use the same language and phrases as them.
All the search engines contain insights about keywords' popularity at a certain moment. Besides, you'll also find words to avoid using. If you feel stuck with finding the right keywords, don't hesitate to discover what's going on in the competitive landscape.
There's a variety of tools that help to find out what keywords the competition is using for their marketing efforts. If you feel that these words can be applied to your business, make a list in order not to forget a single one of them.
However, using the most apparent keywords isn't the best option. In most cases, customers use phrases instead of words when looking up something. Usually, such keywords represent 70% of search queries, so be sure to use them to boost your SEO.
Since there's stiff competition for shorter, more general searches, using collocations gives you better chances of ranking higher in the SERPs. Such collocations allow you to focus on valuable, targeted traffic from visitors who came with a specific idea in their search.
Following your research, make a list of useful keywords. Then proceed with query statistics for the words: use the tools such as Keyword Tool or GoogleAdwords.
Based on your business, the industry you're in, and the overall budget for marketing, ask yourself whether it's realistic to hope for high rankings on the most popular search requests.
Besides, the good news is that less popular queries are valuable as well. What's more, such queries require less effort on their way to the top.
However, be ready to change the keyword selection you've once compiled. Over time, trends change, and so do keywords. The keyword research needs to be done on a regular basis: this way, you'll be using solely the right keywords for your customers. Needless to say, such a practice will result in higher ranking results in the future.
---

Keywords and human touch
With the right keywords at hand, write a blog post that centers around one of the keywords. Be user-centric: any worthy blog post is all about your visitors and everything that speaks to them. The customer is always a priority, so always put them in the center of your article.
Any decent blog post demands the chosen keywords appear regularly. I mean, think about the title, both headings, and subheadings, meta description, etc. I can't stress it enough: you are writing for customers.
Sure, high rankings are the reason you've started blogging in the first place. However, genuine emotions and human touch always win.
---

Links to reputable resources
Any content manager will agree that it's advisable (if not mandatory) to include links to other articles. First of all, links to reputable sites offer an alternative look at your topic.
Secondly, they work like magic when it comes to your rankings in Google. In addition, such websites indicate a link to your resource - a backlink - which works nicely for your corporate blog's rankings.
---

The length
In the era of TikTok and Twitter, you may think to yourself that short blog plots are a sort of a silver bullet. But guess what: search engines don't agree with that idea.
What does it mean to you? Well, try to write blog posts with at least 700 words. At the same time, the disadvantage of long posts is that sometimes readers may abandon the article in the midstream.
Like it or not, but our world is fast-paced. Statistics claim that only about 10-20% of visitors make it to the very end when reading a long read. So the question needs to be asked: how long does a post have to be to appeal to today's online readers? Well, the answer is: "You never know."
However, you can still write engaging posts. Specialist of Ivory Research advises just resorting to laconic phrases. If you come up with a long sentence, try to convert it into several ones. A single paragraph should contain no more than 4-5 short sentences. Don't forget about bulleted lists and subheadings. In the end, you get a blog that is enjoyable to read no matter what device your visitors are using.
---

Internal links
Surely, there's a lot to discover on your website. Links to various pages or blog posts help:
search engines create an accurate sitemap;
readers to conveniently absorb your articles;
Adding trust to your source of information;
keep visitors on the site by reducing bounce rates and increasing conversion potential.
When referring to site pages or external resources, use natural language for the link text. Avoid common spam-like phrases like "the best software on the web" or "click here." Instead, use descriptive keywords to give the reader an idea of what they will find when they click on a link, such as "How to create SEO-friendly content."
A word of caution: don't get carried away with internal linking. Use links to other pages or resources only if they are relevant within the article and can offer something of value to your readers.
---

Visuals
Naturally, most of the content is written text. However, we often forget that even serious information needs effective visual presentation. I'm not talking about just pictures or photos. Illustrative tools are nearly limitless today. It all depends on your tasks and style. No matter if you're writing about, say, web or mobile app development - even GIFs or memes may be worthy sometimes.
---
To Sum Up
If you want your blog to rank high on the first search page, it must appeal to both users and search engines. By optimizing your blog, you get high search engine rankings, targeted traffic, and conversion rates.
Remember that storytelling is a significant trend in modern media. Stories convince readers more than numbers or data, no matter how important figures may seem.
Therefore, if you can share personal stories or interesting cases from friends' lives, do it. Such narrative serves as a genuine illustration for your thoughts, so be sure to add a little human touch to everything you write about.