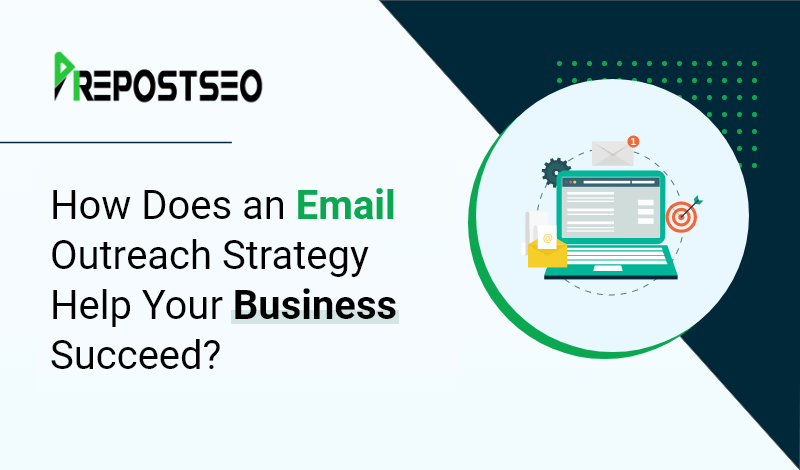 ---
Did you know that millions of outreach emails end up in people's trash folders?
This might not be so surprising if you consider the fact that entrepreneurs and businesses from all over the world send a plethora of emails on a daily basis. So, they remain unopened in the inbox, hoping in futility to catch the reader's attention. The reason why this happens is that most outreach emails are ineffective and sent with the wrong goal in mind. According to Entrepreneur, a person gets 147 new emails every single day, out of which they answer only 12 and delete the rest within seconds. However, you probably don't want that to happen to your email. This is why, when sending an email, you should focus on the meaningful relationship you're trying to establish with the person you're contacting.
If you are having doubts whether an outreach strategy will be the right marketing technique for you, we're here to help you figure things out. Email marketing actually works and it still is an effective way to acquire customers. An outreach email strategy doesn't only help you amplify your business communications, but it also comes with plenty of other benefits.
Here are all the aspects in which an email outreach strategy will help your business thrive:
Understand Your Business
The effectiveness of your outreach depends on many things, but the first thing you should do is to fully understand your business and what it represents. Therefore, in order to completely understand your business, you should:
Figure out the unique value of your business so you can communicate the value clearly. Decide who your target audience is, as well as who your buyer personas are, and keep them in mind during your outreach. Understand the branding and style of your business.
Unless you are aware of all these aspects and fully understand them, you cannot expect to be effective in convincing anyone that your business is worth checking out.
Build Strong Customer Relationships
Reaching out and communicating with the people who matter most to your business will help you build and strengthen your relationship with them. By using an email outreach strategy, you'll be able to keep people engaged and stay on top of their minds all the time. Emails newsletter can bring your customer back to you. Plus, the customer will know that they aren't just a number on your list, but that they really matter. Knowing the most important things about your recipients, including their name, job title, and the industry they work in is vital for creating a personalized message.
Boost Brand Awareness
Sending cold emails will help you create an audience that is aware of your product(s) or service(s). By implementing a proper outreach strategy, you will keep adding value to your business and boost brand awareness, which is a stepping stone towards making a profit. Sending emails to your customers can help you to become no 1 brand. So, when customers need your product, they will be aware that it actually exists and your business has a better chance of earning not only money, but also long-term customers.
Increase in Sales
Having an audience who eagerly waits for updates makes you become more innovative, prompting you to think about creative ways to increase sales throughout the year. Cold emails are the easiest and the quickest way to reach people and get an increase in sales. In fact, they remain to be the number one tactic for generating sales.
Boost Your Website Traffic
No matter what kind of business you have, either a retail store or an e-commerce one, the primary goal is to increase your website traffic. An email outreach strategy will help bring more people to your store, and get more people clicking through your website. The right hosting provider can help you create and maintain a dream website that will catch the attention of your readers. Emails outreach strategy is among the most important SEO factor to gain higher organic traffic.
Get Multiple Shares
What is exceptional about emails is that they can be easily forwarded and shared. So, the sendees can easily share your offers and deals with their friends, and help your business grow. With only one single forward click, you get a boost in credibility and your business gains exposure.
Cost-Effective and ROI
Probably the best benefit from email outreach is the return on investment. In fact, this strategy is cost-effective, paperless, and eliminates all unnecessary costs for testing, design, and sending a printed newsletter.
Track Your Results
You can easily track your results and check how well your strategy is performing. You will be able to track the response rates and determine whether your strategy is effective or you need to make some amends. Using this data can help you improve your outreach and make your business succeed.
Conclusion
In a nutshell, email outreach strategy is a very useful method to help your business succeed. It comes with plenty of benefits, it's easy, cost-effective, and contains a personal touch. You can use cold emails to convert leads into clients and enjoy the countless benefits as your business keeps growing. This strategy will help you build a foundation of trust and gain brand recognition.
An effective email strategy has a lot to do with the email hosting service you are going to choose. So, why don't you try out the affordable and quality service that Domain Name Sanity offers?