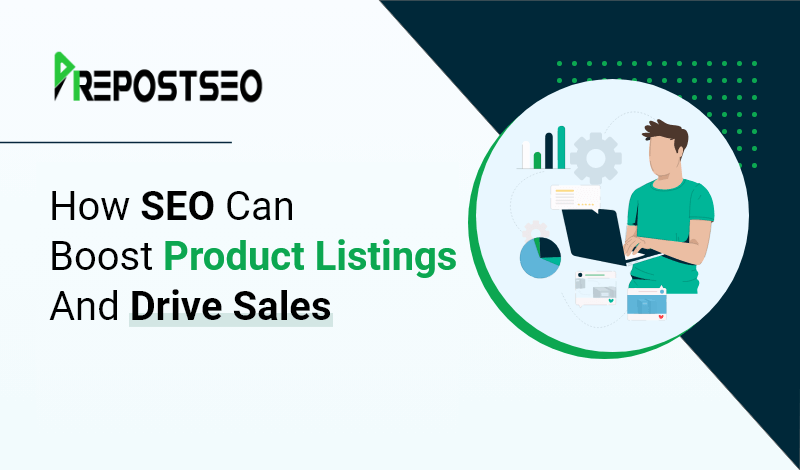 ---
In recent years, a wave has been migrating from analogue to digital. Today, almost everything can be done online, including studying, dating, and even running a business. Running a business online is known as e-commerce.
E-commerce allows many different types of transactions, including business-to-business (B2B), business-to-consumer (B2C), and consumer-to-business (C2C). Many other business models are coming up, like the Amazon fba, which means a company sends its products to Amazon fulfilment centres. When customers purchase the products via Amazon, it packs and ships the products and offers customer service where needed.
With the development of new business models, the e-commerce industry is quickly becoming saturated. People looking for ways to earn extra or passive income are turning to e-commerce. Therefore, for your e-commerce business to stand out, you need to invest in good marketing. One of the best e-commerce marketing tools is the use of Search Engine Optimization (SEO).
This article will discuss what SEO is and how you can use it to boost your product listings and drive sales. Keep reading to learn more.
What Is SEO?
SEO is an acronym for Search Engine Optimization. Search Engine Optimization is the process of improving the ranking of your website on a search engine like Google. Whenever you conduct a Google search—for example, how to start an online business—several articles appear on your page one search results. Usually, those results are ranked with the best articles appearing on the first page of the search engine results. These sites have the highest SEO rating, and those with a lower SEO metric appear on the second and third pages, and so on.
You must optimize your website or e-commerce platform. SEO optimization increases the chance of your online business being discovered, and it drives traffic to your website and increases conversion rates.
Product Listing
A product listing is a page on an e-commerce website displaying a catalogue of products the business offers. The product listing has filters that make it easy for the customers to locate the product. The filters could be based on product details, descriptions, and search queries, among other essential elements.
When you're on an e-commerce platform and want to check out their products, a product listing comes in handy. Traffic from marketing is usually directed to product listing as the first page they interact with. A product listing, therefore:
Make it easy to discover products
Reduce time of purchase
Increases the time consumers spend on the website
Increases engagement.
Due to the role the product listing has, you must optimize. When your product listing is optimized, it increases the traffic to your website, increasing leads and conversions, and eventually drives sales.
Here's how you can use SEO to boost your product listing and drive sales:
Step 1: Start By Compiling A Comprehensive List Of Keywords
Keywords refer to people's words and phrases when searching for something online. It would be best to research which keywords your customers use when searching for the products you're selling. To compile a comprehensive list of relevant keywords, you must conduct thorough keyword research.
When researching keywords, start by assuming the role of the target customer. If you were the customer, what words would you use to search for the products you sell? Those words will make for good keywords.
You can also identify good keywords by studying your competitor's content. What keywords are they using, and what are the results of using them? Another way to research keywords is by using keyword research tools.
When researching keywords, you should keep in mind these two types of keywords and have both of them on your list.
As the name suggests, long-tail keywords are made of longer phrases. They're mostly used by consumers who know what to type to find what they're searching for, and they are usually closer to making a purchase. This also means long-tail keywords have a higher conversion rate.
However, since these keywords aren't broad and most target customers may not know how to search for what they want, long-tail keywords have low search volume. They also have low competition, so it's good to boost them with short-tail keywords.
Short-tail keywords are comprised of phrases up to three words. These phrases are used when searching for a broad topic. For example, when you want to find the best bags for plane travel, the short-tail keyword will be bags for plane, while the long-tail keyword is best leather bags for plane travel.
Short-tail keywords have high competition and search volume. However, they have a lower conversion rate since they're used at the very start of searching for something online. At that point, customers rarely make a purchase.
Step 2: Optimize The Product Title
The product title is one of the metrics used by SEO to measure the relevance of a page. A good product title increases the searchability and visibility of the page. When your page is relevant, it ranks highly on SEO. It attracts traffic to your product listing and increases the chances of conversion to sales.
If you're looking to optimize your page, you have to optimize your product title. A good product title should be brief, yet it should be able to tell your target customer what the product is about. The title should have your brand name, specifications, and product model if any.
When coming up with a good product title, consider the following:
Make it precise. The product title shouldn't be more than 80 characters, preferably. This is because you should be able to capture your target audience's attention within the shortest time possible. Longer product titles are hard to read, and hence you risk losing your target customers.
Make sure you include the relevant keywords in your title.
The product title should match the product in the packaging.
When you have to use numbers, use numbers and not spelt words. It would be best if you also used abbreviations of measurements instead of the full words.
It would be best if you don't use subjective phrases like best shoes and hottest in the market.
Step 3: Include Product Descriptions
A product description is a brief copy describing a product and how it will benefit the target customers. The work of a product description is to detail the feature of a product and its benefits to convince the target audience to purchase.
When you want to boost product listings and drive sales, you should not only have a product description, but you should also optimize it. The first step of optimizing a product description is putting it into bullet form. Bullets help you break down the information about your product. With the information broken down, it becomes easier to read no matter how long. The more people read, the higher your work ranks on SEO, increasing conversions that drive sales.
When writing your product description, make sure it's original and unique. Product descriptions that are plagiarised make your websites rank lower in SEO.
Step 4: Use Product Images And Videos
In e-commerce, your target audience can't physically interact with your products before buying. It helps when they can see the product's image and video. The images give them a clearer perception of what they should expect. Also, pictures and videos were found to greatly influence a purchase.
First, a good image will capture the target audience's attention. If your consumers like what they see and the photo matches the product listing, they're likely to purchase. Images and videos increase traffic and conversion rates, making them good SEO tools.
When using images, make sure they match the actual product. If the image is an over-exaggeration of the item, you risk getting bad reviews, which may lower your SEO ranking. The photos and videos should also be high quality. Therefore, consider using high-resolution cameras. Lastly, the video shouldn't be too long. Preferably, make the video less than a minute long—just enough to communicate effectively.
Step 5: Optimize Your Website For Mobile
Smartphones have become an essential day-to-day gadget for many since one can conduct all their daily activities there. Therefore, as a business, it would be best if you capitalized on the number of smartphone users. If many people are on their phones, you want to capture the numbers and drive them to your website, boosting your product listing and driving sales. The best way to do that is by optimizing your website for mobile.
This means that your website should be accessible through mobile easily. The user experience should also be friendly. When optimizing your website for mobile, pay attention to the following:
Loading Speed - the website should load faster to retain the customer's attention.
Page Responsiveness - the target customer should be able to access the different pages as fast as possible.
Text Visibility - ensure the text on your website is visible without struggle. You should also be able to read with ease.
Button Size - the different buttons should be visible and clickable.
Summary
With the increase in popularity of e-commerce, it's becoming more and more difficult for your e-commerce business to stand out among competitors. This has necessitated the advanced marketing of online businesses. One of the best tools for marketing your e-commerce is by using SEO. SEO ensures that your page ranks among the first result page on search engines.
It's a very instrumental tool for boosting your product listing and driving sales. One way you can use SEO is by using the right keywords through comprehensive keyword research. This article has detailed four more steps to take for boosting your product listings and driving sales through SEO. If you haven't implemented these methods, you could be sleeping on a gold mine. Try them out today!