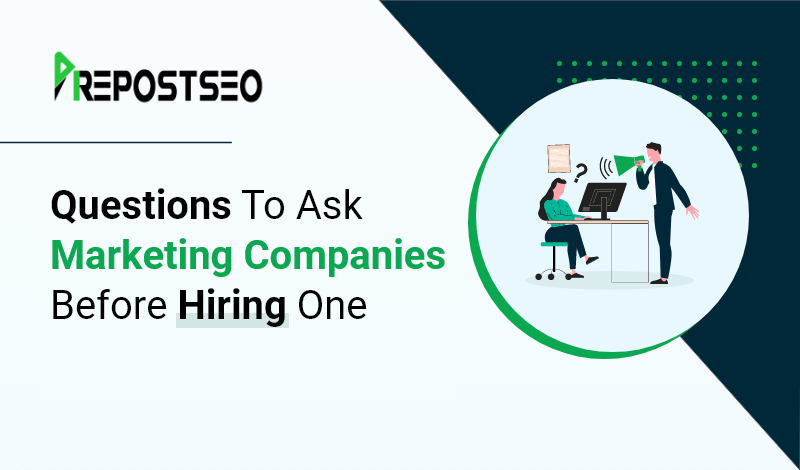 ---
Hiring a marketing company can be a difficult task. Admittedly, there are numerous possible options for you to choose from. Then, there's the problem of determining what factors you should look out for. If this is your first time hiring a marketing agency, there's a tendency that you wouldn't know where to start. Because you're going to be spending money on maintaining this marketing company, you must end up with a good one. Else, this might be a decision that you're going to regret later on. Asking the right questions is one of the best ways for you to narrow down your options, which will lead you to the marketing company of your choice, such as Caffeine Marketing. Here are some of these questions:
1. How Can You Solve My Company's Marketing Problems?
Some believe that it's too early to ask about solutions to marketing problems during the hiring stage. However, this is something that you have to do. It's good to have an idea early on in the hiring process if the marketing company that you're meeting can contribute to the success of the company. Here, you'll have a gauge as to whether or not they can give you the solutions that you need. Even if you don't have existing marketing problems right now, try and create hypothetical ones. In that manner, you'll see which among the marketing companies have the best and most in-depth ideas and knowledge in troubleshooting marketing problems.
2. What Type Of Companies Or Industries Have You Worked For?
Different companies belonging to various industries also have their particular marketing needs and techniques. An expert marketing company won't apply a universal approach to all clients. Because in reality, there's no one-size-fits-all solution. One of the essential considerations has to do with the type of industry. Then, there are the personal needs of a company. When the marketing company has worked for businesses that are the same or similar to yours, this can be an advantage for you. It means that they know what they're talking about, especially in your specific industry.
3. How Can I Have A Better Audience?
In marketing, what matters is the quality of the audience. It's no longer about having the most audience. Because sometimes, you may have a broad audience, but they're not quality traffic. It could be that they're not turning into positive conversions or that they're not even your target audience. Hence, the marketing agency that you're going to hire has to be updated with this concern. First and foremost, they should know how to tailor your strategies to have a better audience. For instance, do you work well with referral programs or are you better off trying out another one instead? In any business, you know the simple equation. The more quality traffic you have, the higher the conversions. Higher conversions, in turn, mean higher sales and more profit for the company.
4. What Are Your Means Of Following-Up?
Whenever you partner with any company, it's also highly important that you'll practice an open line of communication. Any time that either one of you may have any concerns, following up with the matters should be easy and effortless. You should make it clear with the marketing agency as to what your terms and conditions are going to be regarding follow-ups. In case of any concerns, it can be solved immediately.
5. What Are Your Fields Of Specialization Or Expertise?
Marketing is a very broad field. When you hire or build a marketing agency, it's going to help you more if you know what their specific areas of expertise are. That way, you know what to expect and you're aware of their possible weak areas, as well. Here you can make your assessment if this marketing agency is the best match for you. On the reverse, you might find that you should look for another marketing company instead. When you know their fields of expertise, you're aware of their core capabilities. Hence, you can match it with the specific needs of your business.
Conclusion
When you're in the process of hiring a marketing company to partner with, you should think about the bigger picture. Assess your company's goals and what it is you want to achieve in the long run. That way, you'll know where to start with the questions that you'll ask.
During the hiring process, don't rush it. When you've laid all your cards on the table, you have a higher chance of partnering with the best possible marketing company.