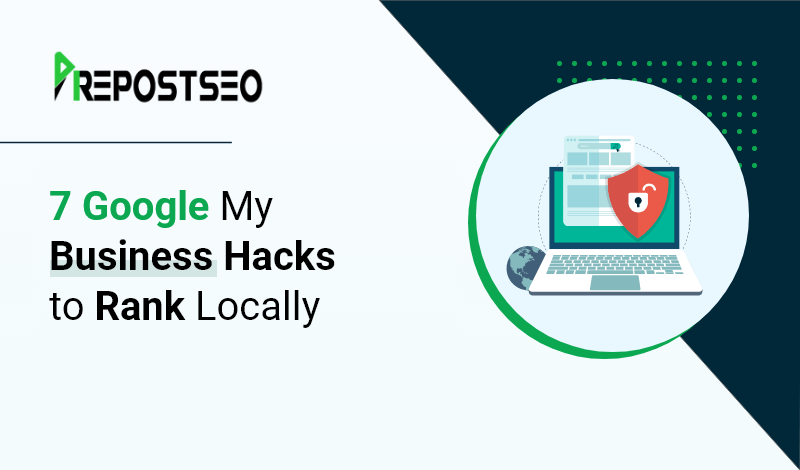 ---
While most business owners understand the importance of having a website, keywords, and social media, many don't understand the importance of your Business Page on Google.
This page is another powerful tool for marketing and bringing in new customers, especially locally. Technically known as your business profile, this listing brings a dynamic overview of your company to potential customers.
It lists your basic business information, with crucial details like your features and contact information. The best part about the Business Profile is that it is free.
If you're looking to optimize your Business Profile on Google, look no further. Here are seven techniques to improve your information to capitalize on local viewers.
Ensure everything is current and complete
The easiest way to attract attention from local consumers is by making your profile attractive and complete. The first thing you need to do is create a Google My Business account.
This account is entirely separate from other Google accounts. You'll want to connect it to your Google Business Profile after creating your account. This will help you monitor your profile down the road, with everything connected and synced.
Spend a few minutes filling out all information online. You'll want to include the hours of operation, address, phone number, and website. Make sure that the business name included on the profile is identical to the registered business.
Under the profile, you'll also find a section to complete the category and attributes, along with products and services. If your company has any commonly asked questions, please include those under the Question and Answer section on the profile.
Tips for this section:
Only include identical information. Google considers any variations in a business name, address, or phone number to be a hit on your search ranking. Inconsistences (for example, using Street in on location and St. on your profile) are flagged and influence the algorithm.
Make sure you include all hours, including holidays. The last thing you want to do is annoy potential customers by creating different hours without posting them. Reviews can impact your overall brand and consumer image.
The "From the Business" description isn't your decision. Google will write the summary for this description on its own. This is to have consistency across all profiles and to prevent keyword stuffing.
Never include the location information if it's not in your business name. For example, including the name sugar daddy Dallas on the profile is likely to get flagged for spam. If your business does not have a location-specific name registered with the government, don't include it.
Choose your category carefully.
Having an updated category on your profile page will increase the chance of discovery searches. These searches will pull information from your business profile, notably if your business name fails to include the service industry.
You'll also be able to include category-specific details about your company, which allow a business personalization. Items like star rating, specialization, and reservation buttons allow for a more effortless customer experience, which increases your business's traffic.
Optimize Your "From Your Business Section"
This section of your profile is entirely in your control. You're allowed 750 characters to write a brief about us page that will tailor to your audience. Pay attention to specific keywords audiences use to find similar businesses and use them here.
Tips for this section:
Use all 750 characters whenever possible. This is your opportunity to stand out against other competitive businesses.
Include information that sets you apart from other establishments. You want to hone in on what customers like most.

Add Photos whenever possible
Photos will not only help you stand apart from other similar businesses, but they can also influence your local search results. Google images work to develop image recognition, including photos in local results.
This means your images may appear in the local search simply because they're attached to your profile.

Tips for this section:
Only include relevant photos to your specific business. This can consist of various products or services but shouldn't be standard images found online. Remember, you want to stand out.
By continuously adding photos to your profile, Google considers you an active community member. They'll identify you as an up-to-date profile, which improves your search results.
Opt for high-quality images. Blurry or grainy photos aren't beneficial to anyone. They can often frustrate customers trying to see what you offer. Keep any pictures on the profile professional and upbeat.
5) Ask for Google Reviews
Google reviews offer honest customer feedback about your business online. These reviews are posted to your profile on Google, which shows potential customers how you run your business and interact with customers who have left feedback. If you've received negative feedback, don't panic. Often, it's how you respond to those comments that will set you apart. If possible, as other customers to post their review online to help improve your local search results.

Tips for this section:
Don't be afraid to ask your customers. More than 60% of all customers will leave a review online if asked. You can contact them via social media, email, or text.
Consider having a shortcut link to your Google reviews page. Include these links in a follow-up email, asking customers how they found your business, product, or service.

6) Use the Question and Answer Category
One of the most significant drawbacks to your business profile is the question and answer section. Under this section, anyone can ask questions about the business, and the general public is given equal opportunity to respond.
The easiest way to limit these bogus questions is to stay on top of them. Make sure you set your alerts for the business page to signal if a question or answer was shared online.
Tips for this section:
Don't wait for others to ask questions. You can pre-formulate any commonly asked questions on your page, answer them professionally, and then upvote your answer. Upvoted answers will appear higher on the question.
Always keep keywords in mind. While you can't stuff keywords into your questions, you can naturally include them (only if they fit).
7) Always post to your Business Profile
Like social media platforms, the Google profile allows posts, images, and content to be shared regularly online. You'll be able to update your content with new events, offers, promotions, or discounts, along with traditional blog content.
These posts will help consumers find your business and can increase the action taken on your profile.