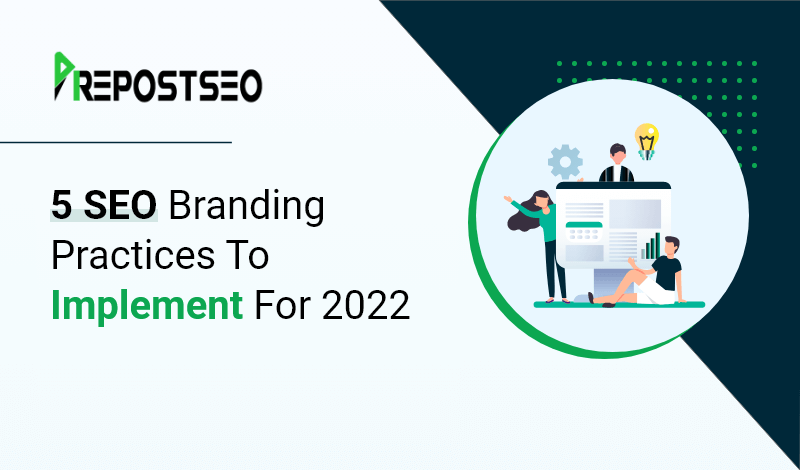 ---
Search engine optimization (SEO) has seen a lot of changes in recent years. With the number of internet users rising constantly, there has been a corresponding increase in the number of businesses looking to take advantage of this ever-growing online market.
This has made all online ventures quite competitive.
Whether you're running a start-up business or have a company with an already established online reputation, you'll still need to implement various modern SEO practices to remain competitive in the market. This article aims to discuss some of the branding strategies you can implement to enhance your chances of success in 2022.
Hire an SEO agency
Many brands find it difficult to compete with their rivals in the SEO battlefield because the owners don't have enough time to concentrate on the nits and grits of search engine optimization.
It's understandable that you might be overwhelmed with other tasks, especially if you don't have the manpower to serve your customers and cover other departments at the same time.
However, you need to remember that for any brand to succeed in the current digital world of business, it has to invest in SEO. So, in your 2022 SEO branding plans, you should try hiring an expert in the field. Companies, like Digital Sisco, have the necessary resources to enhance your SEO ranking and increase both organic and inorganic traffic by a significant margin.
But what are the benefits of taking this route rather than handling SEO tasks by yourself? First, SEO projects are very time-consuming and will demand a lot of commitment for you to gain any sort of advantage against your competitors.
Hiring an SEO agency to handle your company's SEO marketing will give you enough time to concentrate on other projects that'll also help enhance your overall brand's performance.
Another advantage of hiring an SEO branding company is the fact that you'll get more insight into the SEO industry from experts who have been around the field for many years. Remember, SEO techniques keep changing every year.
Therefore, having someone who understands all the basics will help you adapt to the new changes and keep competing with the best in the market.
Optimize brand search volume
One thing you need to prioritize in 2022 and in the years to come is your brand's search volume. How many branded searches do you receive per day? This is an important question you should ask yourself as it shows your current position in terms of your SEO success.
The higher the branded search volume, the more traffic your site receives, which also means an increase in revenue generation.
How can you increase your brand search volume? One of the best ways to enhance this part of your SEO strategy is to create curiosity. Let people feel eager to know more about your brand. The bigger question, however, is 'how do you create curiosity?' Unfortunately, that's where many brands fall short.
TV, billboards, and print media are among the most effective old-school methods of achieving this goal. But given their reach, they can be quite expensive. As such, they're not viable outlets for brands that are working with a limited budget. So, what other options do you have if you fall under this category?
Word-of-mouth marketing or customer recommendations is the best offline medium you could use to obtain leads. This method creates the much-needed curiosity and gives people enough reasons to search for your brand online. All you need to get started is a few brand advocates who are willing to spread the word and convince their friends or family to check out your company.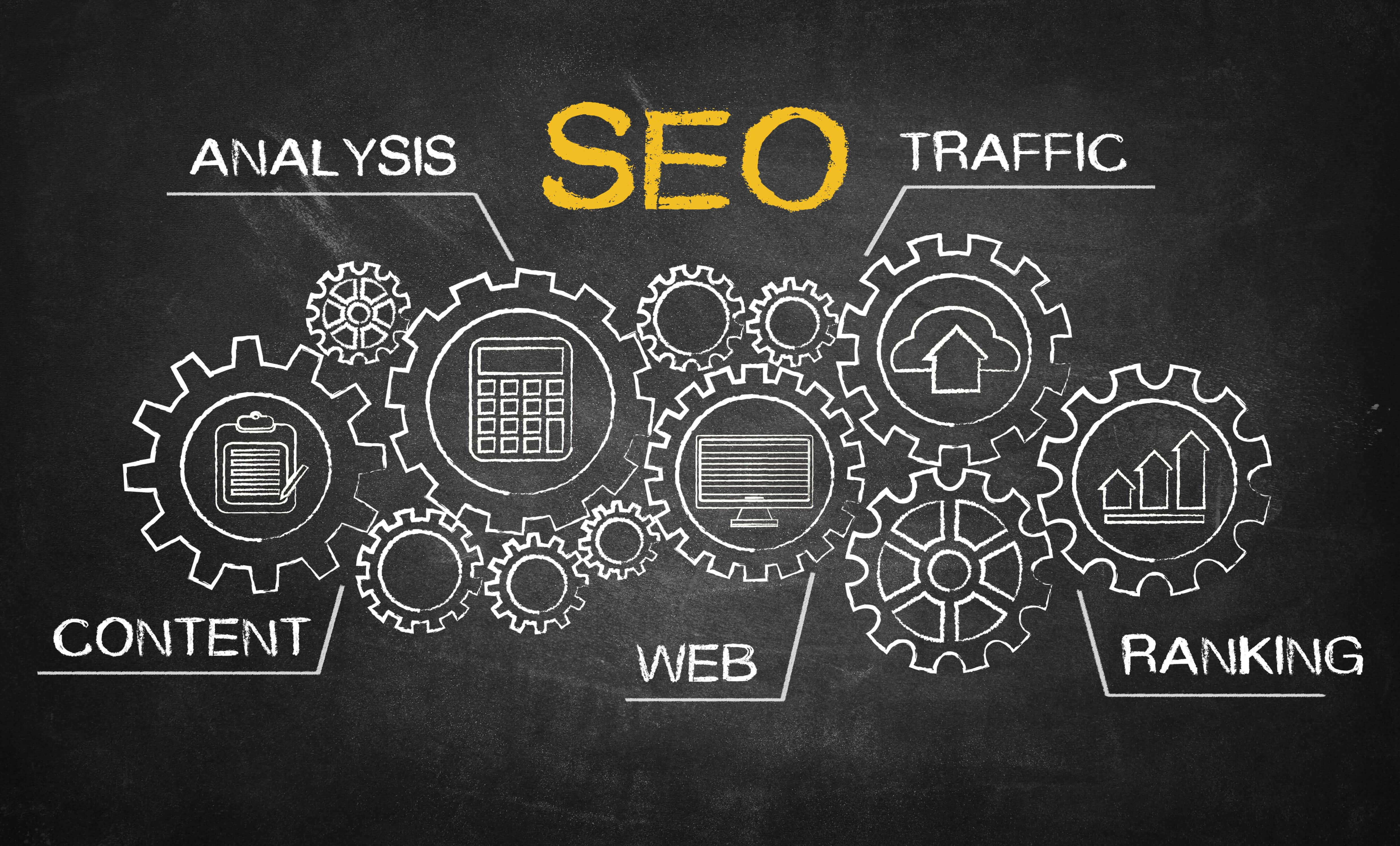 Public speaking is another offline method that can significantly increase your brand search volume, and, ultimately, enhance your brand's SEO success. Take, for example, a public event with a few hundred people.
Once you're done speaking, maybe half of the attendees will want to know more about your company, and they go straight to Google for answers. That move alone will have a considerable impact on your brand search volume.
There are also plenty of online media that can significantly improve your brand search volume by creating that eagerness among potential audiences. Brand mentions, for instance, can have a huge impact on your SEO performance.
When top influencers or bloggers give your brand a shout-out, their followers will be curious to know more about this company, and the best way they can do that is via Google's search engine.
If you have someone with a huge following on social media, you can ask them to mention your brand in one of their sessions in exchange for something else. However, if you're not lucky enough to have such connections, your best bet is to create great content that influencers would want to link to. (2)
Leverage the power of local SEO
Local SEO plays a vital role in enhancing brand success simply because it hinges on precise location targeting. With more companies joining the online market, the best way to get more branded traffic is to target potential leads within a specific geographic area.
Nearly half of all Google search queries are characterized by local intent. So, missing to include location-based tactics in your SEO strategies will deny you the chance to rank for these queries, which is a huge blow to your brand success.
It's also worth noting that a big percentage of users search online for local brands; customers who turn to Google for any information regarding your brand may have a commercial motive because they already have an idea about the company and what it offers.
So, focusing on implementing local SEO branding practices will ensure that you generate more traffic and attract the attention of those who had little to no idea about the existence of your venture.
But what are some of the factors to consider in your local SEO strategies? You should start by optimizing your business listing on Google. In recent years, this feature has become quite important when it comes to driving website traffic.
By updating and verifying your business location and including all relevant information, you improve your ranking in local and map search results.
Another method that can significantly enhance your brand's success is SEO content creation and link-building with reputable websites. Writing guest posts for big publishers or hiring a link-building service provider to handle this project can go a long way in growing your brand throughout the year.
Bid on branded keywords
Bidding on branded keywords refers to the act of using your competitor's branded terms, so your name appears when someone uses Google. It might seem illogical to pay for branded keywords when you can get them organically.
There's also no denying the fact that brand bidding has always been used in negative contexts. (1) However, this is an SEO feature that shouldn't be absent in your strategy, especially now that many brands are also doing it. Ignoring this trend will only hinder your success.
For example, if your brand's key terms are 'manage and monitor social media,' your competitor may bid on these keywords. If that happens, Google will place your competitor's adverts on top of organic search results.
Therefore, if you're not already bidding on branded keywords, you're likely to lose potential customers who'll be tempted to click on the first result that appears on their search page.
Perhaps the biggest disadvantage of brand bidding is its price depends on the number of people going for the same keywords. For instance, if a given phrase has many companies bidding on it, the price will go high, which means you'll have to increase your budget.
Regular brand performance analysis
SEO brand performance analysis is another crucial aspect you should include in your 2022 strategies if you haven't done so already. Understanding the percentage of branded traffic your company gets will give you an idea of what works for you and the adjustments needed to increase your success even further.
You can use Google Analytics to gain an insight into your overall brand traffic performance. This tool allows you to monitor the number of people that land on various pages of your website through your branded terms. It also shows you what you need to change to improve your brand's online reputation.
Google Keyword Planner is another must-use SEO tool as it gives you an idea of your brand keyword search volume. The statistics will also indicate whether there's any significant increase in this particular volume. Having all this information at your disposal will help you create proper strategies in the future. (3)
Conclusion
SEO branding is one of the most important factors contributing to modern brand success. In 2022, you should look to implement new ideas into your current strategies to generate more traffic and enhance your chances of success.
Hiring an SEO agency, bidding on branded keywords, investing in local SEO, and optimizing your brand's search volume are some of the things you should include in this year's to-do list. While at it, make sure you carry out regular performance analysis to see what needs to be changed mid-year.
References
"5 Steps to a Successful Brand Bidding Strategy", Source: https://www.searchenginejournal.com/brand-bidding-strategy/335211/
"The Ultimate Guide to SEO in 2022", Source: https://blog.hubspot.com/marketing/seo
"Three Approaches To Measuring SEO Results With Analytics", Source: https://www.forbes.com/sites/forbesagencycouncil/2019/12/27/three-approaches-to-measuring-seo-results-with-analytics/?sh=65d3124c669f