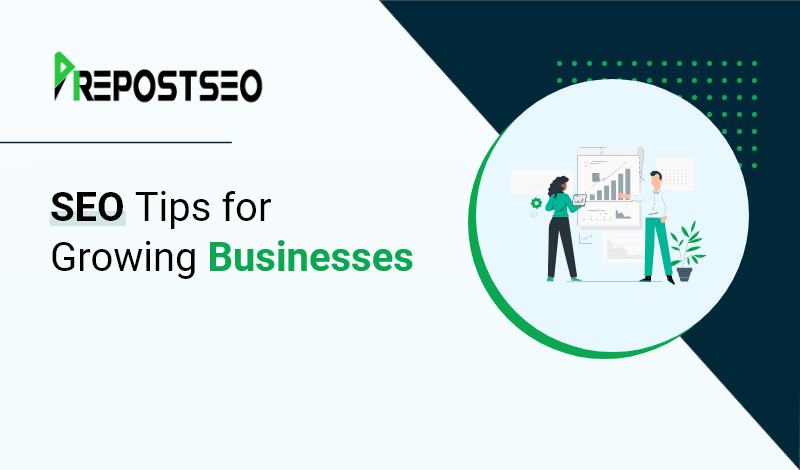 ---
SEO is the cornerstone of the online presence for businesses across all industries. From technical, to on-page, to off-page SEO, you need to keep on top of all the important elements of SEO if you want to establish a sustainable marketing and brand penetration strategy for your business.
Whether you are in a small local market or looking to target an international audience, below are some essential SEO tips for a growing business.
Consider Hiring a Pro
If you have the budget, lack the knowledge to do it on your own, or you know that your time is better spent elsewhere, your first step might be to consider hiring a professional.
This could be a firm or an individual with a good record and understanding of SEO (preferably with direct industry experience).
The great thing about SEO is that you can find agencies all over the world. You can be based out of the United States, but a quick search of keywords like "SEO Brisbane," for example, can turn up excellent options far from home.
Focus on Your Keyword Research
Keywords are the foundation of SEO. They help search engines like Google determine when your site will appear when people perform searches.
The objective of keyword research is to pick the right keywords
--ones you can actually compete on--so that you appear high up in the search results.
You'll need to do keyword research in order to choose the best keywords for your campaign. You can use a variety of keyword research tools to locate the best keywords for your campaign.
You should first focus your keyword research on long-tail keywords. These are keywords with three or more words in them and they are how most people will be searching for your business when performing organic queries in Google.
Short tail keywords, which only comprise one or two words, are a better alternative for your business than long-tail keywords, however.
Short tail keywords are very broad and don't specify what a person is looking for but capture a wider range of searches. A combination of both short and long-tail keywords is the best SEO strategy.
Work on Your Backlinks
You must acquire backlinks if you want to help boost your site's SEO rating. These are links that your company receives from other trustworthy websites, and they are part of the "Authority" component of Google's "E-A-T" (expertise, authority, trust) criteria for judging and ranking content.
Backlinks are essential to your SEO strategy since they increase your website's credibility and authority. When Google finds a reputable site connecting to yours, it assumes that your site is useful and trustworthy. They will improve the rating of your website, allowing you to reach more leads.
Content production is one of the most effective techniques for building backlinks. When you produce valuable content that people enjoy reading and sharing, there is a good chance other sites will mention and link to it in their own content.
You can share your content on your social media on a regular basis as well to maximize its reach and impact.
The more exposure you give your new content and the more eyes on it, the more likely it is that others will give you the mentions, nofollow and, most importantly, dofollow backlinks you are looking for.
Use the Free Tools Available to You
Doing SEO well can cost a lot of money, but it doesn't have to. There are a plethora of great free tools out there that you can use for everything from keyword research to content inspiration and site analytics.
Many of these tools are "freemium," meaning that you will need to pay to unlock more advanced features but, depending on what you need to do, you can get a long way on completely free SEO tools.
Familiarize Yourself With Google Analytics
Running a successful website means knowing how to use and, importantly, interpret and act on Google Analytics data. Web analytics is critical for the growth of your business because they provide visitor data that allows you to see what people are doing on your site.
You can use a variety of online analytic tools to collect data from your website, but Google Analytics is the most popular and free option.
You may use Google Analytics to track and analyze your customers' activity, user experience, online content, device functionality, and more. Google Analytics gives you the data you need to create your business's success plan, revealing facts you probably didn't know about your site's visitors.
Do A Thorough Competitor Analysis
Many businesses chug along and even perform quite well without doing a deep dive into what their competitors are doing. A good growth strategy, however, involves a strong understanding of what the competition is up to, and especially insight into what they may be doing better than you.
When you examine what your competitors are doing, you may spot any flaws in your own approach and start filling them in. It gives you new ways to communicate with your target audience.
Competitors may be employing novel strategies, providing you with wonderful opportunities to boost your leads, conversions and content creation.
It can be intimidating and sometimes demoralizing to see how well and even how much better your competitors are performing, but it can also be a much-needed eye-opener.
Regularly Produce New Content
One of the most effective ways to increase your SEO ranking is to create new content. You need a steady stream of new material, from video to written content, to keep your audience (current and potential) engaged and eager to spend time on your website and social media channels.
Blog posts, video tutorials, infographics, eBooks, and other downloadable content are examples of what successful online businesses produce on a regular basis.
The purpose of content is to give your readers the information they require in formats that are easy to digest and share.
There are plenty of ways to find and generate new content marketing ideas, from your clients to social media. The key is to create a regular publishing schedule that your audience comes to expect and constantly plying people with new, stimulating information.
Make Judicious Use of Video
Video is becoming an increasingly important component of SEO strategy. Making videos for YouTube is especially important because it is now the web's second-largest search engine.
It is subject to the same SEO rules and regulations as written content on Google, so bear that in mind when creating your video content.
There is a clear preference for video content online, and having a good mix of both written and video content is a surefire way to make sure there is something for every visitor.
Variety is the spice of life, and it is doubly true online, where attention spans are short, and competition for them is fierce.
Make Sure Your Internal Linking is on Point
Internal linking is a crucial component of SEO. You want backlinks, but you also want to link to your own pages internally. You retain your visitors far longer when people can easily navigate between the pages on your site without getting stuck on what are known as "orphan pages."
You should include links to different sites in your content or on key site pages. It's an opportunity for you to link to crucial pages like your service pages, pricing pages, and others that will encourage your audience to convert into paying customers or subscribers.
Internal linking also helps in the discovery of new pages on your website by Google. This is an excellent technique to use to help Google discover more of your relevant pages.
Optimize Your Page Speed
Users despise having to wait for pages to load and will quit your page and go to a competitor's if it takes too long to load. Your bounce rate will rise as a result of this, which means points against your SEO rating in the search engine results pages.
You can use Google PageSpeed Insights to evaluate your site's performance. Google looks at your loading times and gives you recommendations based on what it sees.
You are then responsible for acting on those recommendations and making the improvements. In addition to optimizing your page speed, you should also ensure that your website is set up to be responsive.
This is to say that you should be confident that all of your page elements will display equally well across a wide range of screens and browsers.
Conclusion
SEO should be the foundation of your branding and marketing strategy from the beginning, but certainly once you begin to notice serious growth.
It is the most sustainable form of marketing you can undertake, with potential ROI that far exceeds alternatives like pay per click. SEO takes time and, if you are new to it, involves a learning curve, but there are plenty of resources out there with which to self-educate.
Keep the above SEO tips in mind and ensure that your growing business cements itself as a serious competitor in your niche or industry.