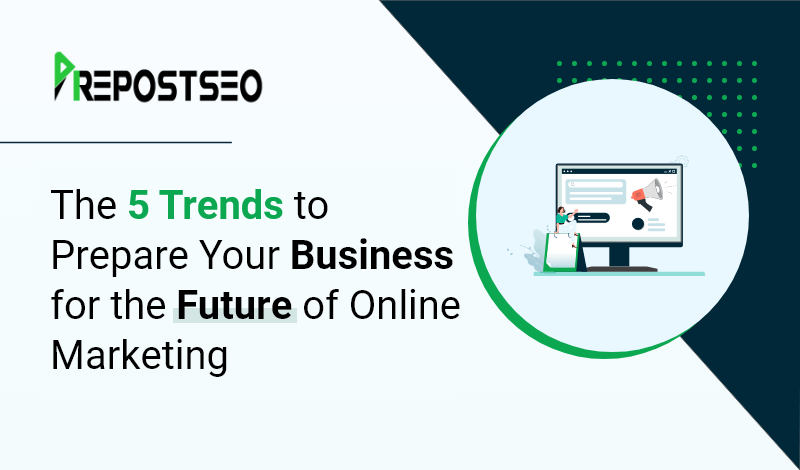 ---
With so many new online marketing trends and strategies constantly evolving, keeping up with everything is no easy matter. Trends come and go, and what may seem worthy to invest your time in now might already be outdated in a few months. This is why we share with you the most effective ways to implement the most powerful trends of today and optimize your website for the future. So, let's see what the current online marketing trends are.
1.Next-Generation SEO
What search engine optimization (SEO) has been when it started has nearly nothing in common with what SEO is nowadays. SEO used to be known as a technique that includes inserting keywords to get a higher ranking in search engines, but it has evolved into something much more. This is why you should be ready for next-gen SEO by going over Google's webmaster guidelines to see all the practices that encompass SEO today, such as optimizing the URL, getting rid of duplicate content, making your links crawlable, and so on. Also make sure you optimize your site for voice search and use long-tail keywords to get the best results at the search engine results pages (SERPs). Staying up-to-date means reshaping your SEO strategy, so don't wait up and make it work for you.
2.How to Promote Yourself?
In order to create content, you should understand what the gaps in the market are that you need to fulfill. Using artificial intelligence (AI) to find out what those needs are is what you should focus on.
Lately, the two most important ways to get to your target audience in 2020 is to work with influencers and create more video content. You can get help in creating your content by using AI for ideas, editing or suggestions of what actually your specific users need. For instance, most of your customers will consult an influencer when buying something. In fact, studies show that 86% of women will consult social media before buying a product. Nowadays you should rely more on local influencers because they will have more influence than global influencers. This, however, depends on the type of your business.
Also, according to research, 95% of users prefer watching videos compared to reading text. This fact should be enough for you to start creating video content. Once you know what your customers really need, you can adapt your strategy according to their preferences and eventually excel in your venture.
3.Use Chatbots!
I you want to enhance your website's user experience, chatbots are the way to go. Chatbots are proven to provide great customer experience, increase conversions alongside the turnout rate and the ranking level, all while decreasing the bounce rate! Isn't it amazing how changing one thing can have a huge impact on your outcome?
Chatbots give you the opportunity to engage with your audience and offer them real-time assistance whenever they need it. Your users will get a more personalized experience and have their questions answered within the blink of an eye!
4.Be Direct!
Do you know that companies that are honest, transparent, and straightforward keep 94% of their customers? The future of marketing is all about having an honest approach when presenting something to your audience given that nothing can be covered up in today's internet era.
Some ways in which you can be more direct are:
Use a blog to talk about all the insights concerning your products or services. Talk to your customers on a more personal level and try to make real connections with them. If you are selling a product, talk about how it's created. Never forget that people want something that they can relate to.
5.Invest in a Good Quality and Reliable Web Hosting Provider
Many people underestimate the power of a reliable and quality web hosting provider. In fact, if you choose a quality web host, you'll improve your chances of getting a higher ranking, faster speeds, and enhanced website performance. This means that many things that have to do with the success of your website are connected to your web hosting provider.
We recommend checking out the choice of many website owners—Bulk Buy Hosting. Bulk Buy Hosting doesn't just offer you a great deal with some amazing features, but it's also the no.1 choice for hosting a Private Blog Network (PBN). so if you want to invest in link building sometime in the future, it's the perfect choice.
Have you considered integrating some of these trends into your marketing strategy? If you haven't, there's no better time than right now.