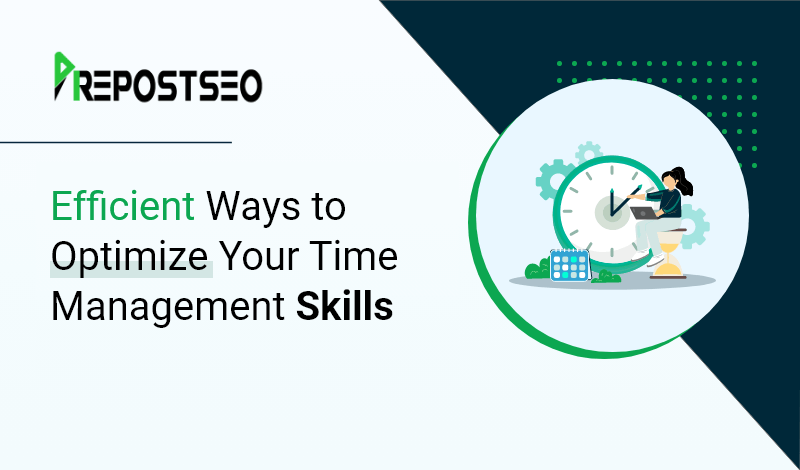 ---
Everyone lives in a hectic rhythm today and complains about lack of time. But the main issue is not that a day has only 24 hours in it, but the inability to manage and organize time.
With the acceleration of the pace of life, this problem is especially acute and became the object of close attention of managers of all levels.
The new generation pays great attention to planning and effective organization of their working routine as it affects the productivity in spheres.
Dr Heidi Grant, a social psychologist, says that when a person improves his efficiency and sees positive results, he has a crazy desire to work. So how to achieve it?
There are many ready-to-use time-management techniques to follow, but you will not succeed until you implement healthy planning habits.
Conduct an audit of your day
If you analyze ten years of active life, it is 88 thousand hours. And sleep time takes 55-60 thousand hours. This invaluable capital is non-renewable, and all you can do is manage it more efficiently.
The first thing is to find where you spend your time. There are always big discrepancies between your plans and reality. Download the time management app and keep track of everything you do during the week.
Then you should analyze these reports. You will easily identify the weak areas that need improvement.
Set goals
All your goals should be clear, relevant, and achievable in a real period of time. It ensures that you not only know what you are going to do but also how you will do it.
When you set a goal for yourself, be sure to define specific deadlines for its implementation. Without setting a time limit, the achievement of the goal can be stretched indefinitely.
You can use the Franklin pyramid for this task. This planning method helps to coordinate short-term and long-term plans with each other.
Plan your week on a weekend
Creating a weekly plan will help you focus on priorities. This clear-cut picture will set your brain to a productive mode already on Monday. To avoid procrastination, split weekly goals into daily tasks.
Your energy and creativity level fluctuate throughout the week. Schedule less important tasks for Monday. Plan challenging assignments on Tuesday and Wednesday.
And the end of the week can be devoted to meetings and communication as the energy starts to drop.
Make a daily plan
Use the first 30 minutes of the day to create a daily to-do list based on your weekly plan. To get an extra boost of motivation, mark all tasks you finish as completed with a bright colour.
It will immediately allow you to see your progress, and you will want to achieve more. You can also use special services like Todoist or Wunderlist for planning.
Jane Shore, an HR specialist of EssayTigers service says: "My team's efficiency directly depends on the ability to organize their time, the ability to concentrate on the tasks set, and the ability to filter out unnecessary information".
Set priorities
One of the vital tasks is to determine the main things you need to complete every day. Prioritization allows you to effectively manage your to-do list by assigning a different level of importance to each task.
How to identify an important task? You need to assess the consequences if it is not done.
An important task has serious consequences if it is not completed on time. You may find the ABCD method useful for this purpose. It is a very simple way of scheduling, and it consists of giving each task on the to-do list a priority for its execution.
Set time frames for the tasks
Study your daily routine to identify what tasks usually take longer to complete. By setting time limits, you will focus better and work more efficiently.
If you still fail, then you need to analyze your workflow and eliminate small obstacles like unplanned interruptions and distractions. There are many time tracking apps to facilitate the tasks, for example, Pomodoro Timer.
Arrange your email
Cluttered inboxes force their owners to spend much more time on email than others. You can speed up your email communication and minimize unnecessary messages by in a few simple steps:
Archive emails that contain important information but do not require an immediate response.
Create convenient shortcuts to mark urgent emails and those that need replying.
Use filters to place incoming mails in special folders.
Avoid multitasking
Many people believe that multitasking is an effective way to achieve success. But in reality, your productivity is always better when you focus and concentrate on one thing.
Multitasking lowers efficiency and should be avoided to improve time management skills. Moreover, multitasking is energy exhausting. People who focus on only one task do not get very tired and do not overload their brains.
Do not distract.
Time eaters are not invisible monsters but ordinary activities and habits. Social media and messengers are powerful traps that really distract us a lot.
Create a taboo list when you are busy:
Often checks of email box;
Empty talks with friends and colleagues;
Internet browsing;
A small message can turn into an hour-long conversation. And it is a waste of time. Set time restrictions for such activities - check social networks during breaks, answer questions in chats clearly and to the point, stop long conversations and do not allow yourself to relax.
Remember about rest
And most importantly, give your body some rest. Your human resources are not limitless. Rest is an important part of any working day. Do not forget to reward yourself after hard work.
It is still impossible to have time to do everything, so allow yourself to relax and unwind, do what you love.
This way, you will reboot your brain, recover and work much more efficiently.
Summing up, it is important to say that there are no universal means of achieving success. Do not strive to do everything at once; move in small but confident steps towards your goal.
Only hard work and diligence will bring desired results. And good planning can help shorten the path.