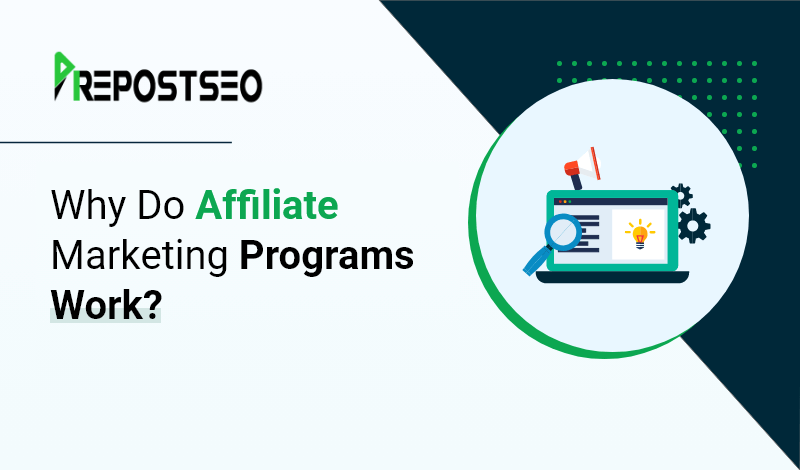 ---
One of the best ways to monetize a blog is through affiliate marketing. You may have seen influencers promote links to another brand's products or services. While some of them are directly hired by the company to advertise their merchandise, most are affiliate marketers who get a commission for each sale done by their followers through the promoted links.
Essentially, affiliate marketing is a form of word-of-mouth advertising that rewards successful referrers who got customers for the brand through their own marketing efforts. You can find a lot of affiliate marketing programs for any industry online, so you have the liberty to choose the products and services that you believe in. If you're still unsure of this program's benefits, here are a few reasons why affiliate marketing works:
1. No Initial Investment Necessary
The primary appeal of affiliate marketing is that it's so easy to get started. You only need your laptop or PC, Internet connection, and a platform, which you most likely already have. While a majority of marketers promote products and services on their blogs, you can dive right into this venture with just your social media accounts as long as you can share the links to the merchandise.
A rising trend is affiliate marketing through YouTube. Video content has been found valuable for SEO or search engine optimization. Now, a lot of people are using the video-sharing platform to share with others the products and services that worked for them.
2. Limitless Income Opportunities
Another way that affiliate marketing programs work for everybody is that you aren't tied to a brand with a contract. You can promote as many affiliate products as you want from any company. With this, you expand your income stream into multiple avenues instead of just one resource.
These are some of the ways that affiliate marketers get paid:
Per Sale - Most affiliate programs pay their marketers for each successful sale that's done through the referrer's link. Brands pay the affiliate a portion of the product's price once the customer has paid for the item. Per Lead - This setup is more complicated as it involves tracking the conversion of leads. This means that affiliates have to convince the customer to go to the merchant's website and perform the desired action, such as filling out a form, registering for a newsletter, or downloading free software. Per Click - With this affiliate payment type, marketers are called to redirect potential customers from their blog to the brand's website. Affiliates are paid according to the increase in web traffic. The rates are calculated by using CPC calculator.
3. Advertising Autonomy
As mentioned earlier, you get to have full control of the products and services that you want to promote. You can choose to share merchandise that you've tried and tested or ones that fall into your passion or hobbies.
However, if you are planning to build a blog specifically for affiliate marketing, it may be better to revolve your item choices around a theme. This practice helps you narrow down your options and set the expectations of your subscribers.
Two tips to help you choose affiliate products or services:
Determine Your Target Audience - You need to identify who you want to sell to before you can look for the products to promote. Consider how many people are actually interested with goods from a particular niche and the likelihood that they'll click on your link. Know Your Products Well - Ideally, you must try out the products first to determine if they're effective or not. However, not everyone has the capability to shell out a considerable amount for the sake of testing it. Fortunately, you can find lots of reviews online to help you decide what items to promote.
4. Work Flexibility
A significant advantage of affiliate marketing is its flexibility. If you have a 9-to-5 job, you can work at it on your free time to earn passive income, or you have the option to make a career out of this venture. Plus, you can work anywhere since all you truly need is a laptop or computer, connection to the Internet, and a platform where you can share your affiliate links.
Conclusion
Affiliate marketing can be a prolific venture for those looking to earn passive income or who want to work from home. You don't need to invest in the creation and development of products since you'll be promoting other brands' merchandise. You also have multiple income streams because you aren't tied down to one company. With this, you can show the same item from different providers to offer more value to your subscribers.