---
Essentially, businesses are all about generating sales and progressive results. One way to drive traffic to your website, generate leads, and eventually make sales is to provide readers with valuable content.
But, how can you make sure that Internet users are seeing the content that you're publishing?
As a website owner, it's an ultimate goal to be in search engines' high rankings.
When you appear in the top three results on the search engine result pages or SERPs, your click-through rates from Internet users are higher.
There are lots of factors advised by different SEO experts to help your site rank higher. These include:
Your website is secure and accessible to all Internet users
Fast-loading web pages
Age of your page, URL, and authority
User experience
Links
Aside from all the factors mentioned above, one way to make sure your site's traffic comes and stays is to produce optimized content for your site.
It's your site's content that's the major key to ranking high in SERPs. As such, it's vital to create content with a purpose. Your content must be able to educate an audience, drive social engagement, earn links, and, of course, generate leads.
In writing your content, you need to know your target topic, or otherwise known as the target keyword. You should take your time when planning and research based on the set of keywords you're planning to use. The content you create must align with your keyword research.
---
What Are Content Keywords?
Keywords are words or phrases that describe the topic of your content. It's the keyword that's searched by people when they're looking for information on the Internet.
When your keywords are effectively researched and optimized, these can act as a conduit to connect your target audience with your website.
In order to incorporate your target keywords effectively, it's important to conduct keyword research first. Keyword research helps you evaluate your customers by finding the topics that they tend to look for.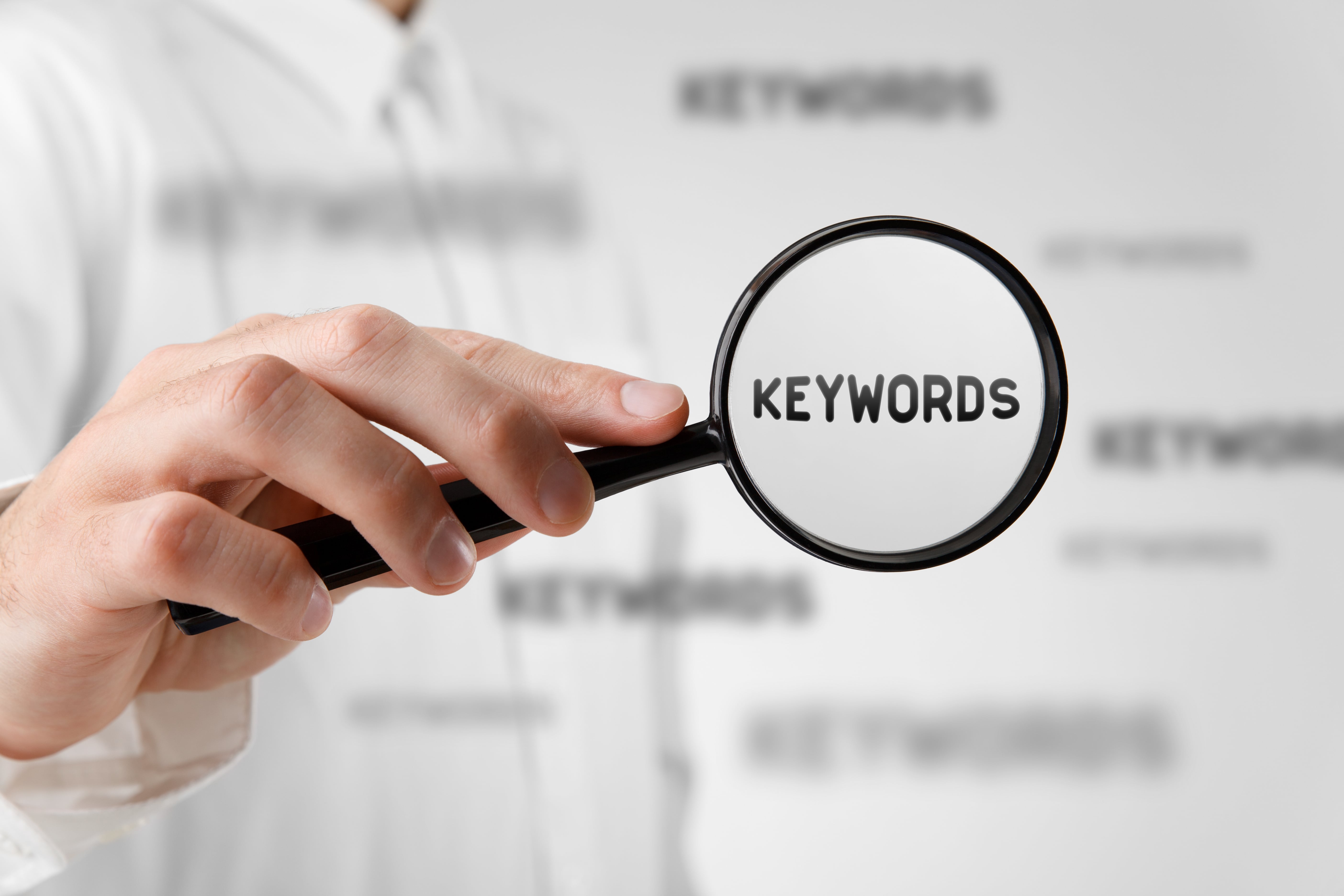 Once you know what your target audience is searching for, you can enhance your content and write about exactly what they need.
In the process of identifying useful keywords for your content, you must also consider the keyword difficulty or keyword competition. It may be challenging to be on the top ranks of SERPs if your keyword difficulty is higher.
That's why it's helpful to check out the keywords that your competitors are using so you can refine your content strategy.
While you may want to target keywords that your audience is positively searching for, in some cases, it may be more beneficial to target terms with lower search volume for lesser competition.
Since your site can benefit from both high and low competition keywords, learning more about search volume can help you prioritize keywords and choose the ones that will give your website a greater strategic advantage.
Overall, it's not only about creating attention-grabbing, SEO-optimized content, but you have to make sure that your keywords are used effectively to improve your website placement.
---
Why Do Keywords Matter For Your Website Placement?
Here are some reasons why keywords matter to your website's placement in SERPs:
---
To clarify what topic your content will cover
When your target audience looks for more information on the Internet, they use a word or a phrase for that certain topic. If your website has that target keyword, your website will most likely appear on the first page of the search results.
It's important that your target keywords are naturally used in your content. Too many keywords incorporated into your articles may compromise content quality. Remember, you're making content not just for the sake of producing lots of keywords for your site's traffic, but also for the benefit of your audience.
Putting specific target keywords within your site's content certainly impacts rankings because they're a strong signal that tells search engines what your website is about. However, don't focus too much on how often you use the target keywords. If your chosen keywords are relevant and aligned with your content, they will flow smoothly and naturally.
Another way to integrate a target keyword into your content is by putting it on your title tag. It's advantageous for your audience since it lets them know firsthand what the content is all about, hence, driving them to visit your site. Optimizing page titles is a good starting point when using keywords for SEO.
Secondly, you can also include your target keywords in the meta descriptions. These may not be considered as primary ranking factors, but these can help the readers see snippets of your articles' relevance and what they're all about.
---
To rank high on search engines
As mentioned above, it's your content's target keywords that bring traffic to your page. When more people visit your website, that's when your site starts ranking high on search results pages.
Bringing your site to the top will generate more leads and, eventually, sales.
To enhance your site's visibility
The presence of relevant keywords on your site's content will enhance your site's visibility. This is important, especially for companies who are striving to increase their sales.
When your website is easily visible to your prospective target clients, the more chances that you're going to generate sales.
Keywords will help your site become more visible and easily accessible to your target audience every time they browse or research.
---
To increase your trust ranking
Apparently, Google's algorithm is a constantly changing nature. With that, you may want to protect your website from the after-effects of these changes as time goes by.
In order to maintain your website's trust ranking in SERPs, you must link your site to authority sites.
The authority links are links from sites that have established a solid degree of trust and authority with search engines due to their age, quality, and size.
Authority sites will be the market-leading sites, representing established governments, institutions, and corporations. Authority links can bring huge ranking power to a website if one is successful enough to obtain one or more.
Now, when you incorporate these authority links to your content, you don't just randomly place them anywhere. Usually, an authority link must be incorporated into one of the target keywords or main points of an article.
That is why it's also important that you conduct a thorough study of your keywords to see if you can incorporate them to authority links. The more you link to high-authority sites, the higher your trust ranking would be.
To achieve Higher traffic
It's already pointed out that keywords can increase traffic to your website. Simply put, effectively putting keywords in your content is a strategic way to increase the number of your readers.
No matter how important it is for you to get Internet users' attention with your content, you must also make sure that they keep on coming back.
Your goal must not be about ranking on SERPs for a week or a month, but you must find a way to make sure you stay up there.
To make sure you gain Internet users' trust and that they see your website as relevant, you must provide high-quality content.
Keywords can help attract readers, but it's the content that makes them stay and come back.
---
Choosing The Right Keywords
It's a crucial process to find the right keywords for your website content. When not effectively done and incorporated properly, it wouldn't really have much effect on your website's placement.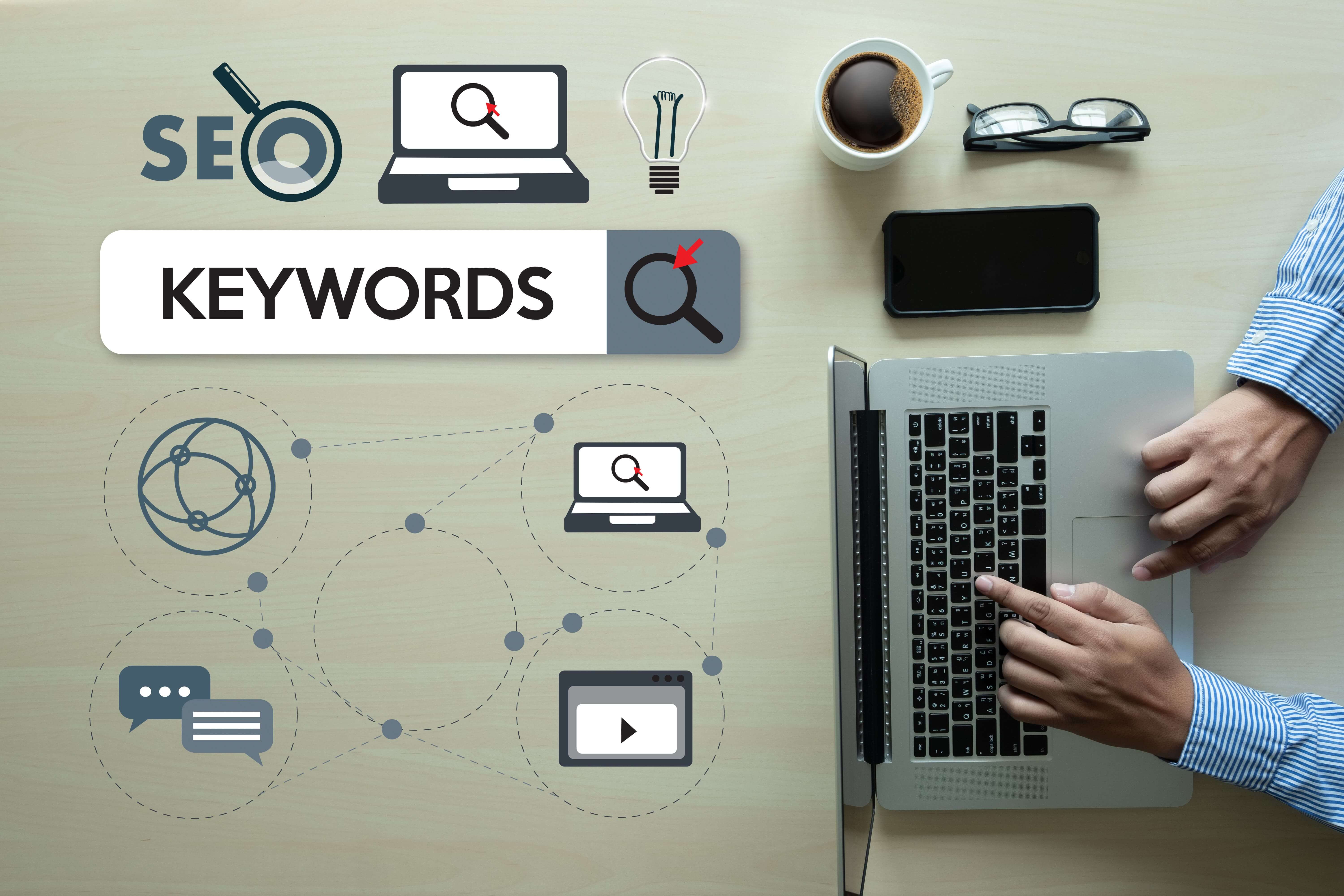 The method of determining the right keywords for your content is called keyword research. By looking for the search trends of different words, it will help you understand which terms have been attracting many searches and which haven't.
This will tell you where your consumers' focus lies in generating the content and addressing their needs.
Keyword research will also show you your competition. Certain keywords have impacted SERPs produced by many highly authoritative sites and their relevant content, making it pretty tough for new sites to construct their high-ranking content.
Alternatively, keywords that don't have a highly competitive page will be easier for brands to compete with.
Other ways for choosing the right keywords and organizing them in an organic and effective way:
Avoid overstuffing your content with keywords.
Create your seed keyword list.
Generate a list of your current keyword data.
Look for new keyword groups or synonyms by using SEO keyword tools.
Avoid duplicate content or duplicate phrases used in the exact same way.
---
Bottom Line
SEO is not just about the keywords targeted by your content. It's about striving to have the best content among the rest, making you the top website for Internet users to visit often.
Don't just rely on your target keywords to make your website rank in search engines or attract more readers. It demands a lot of patience, dedication, hard work, consistency, and determination to regularly produce good-quality, relevant, and competitive content for your clients.
Your target audience will then soon figure out how your website is extremely relevant to them, and they'll be the ones who'll help you rank high in SERPs.