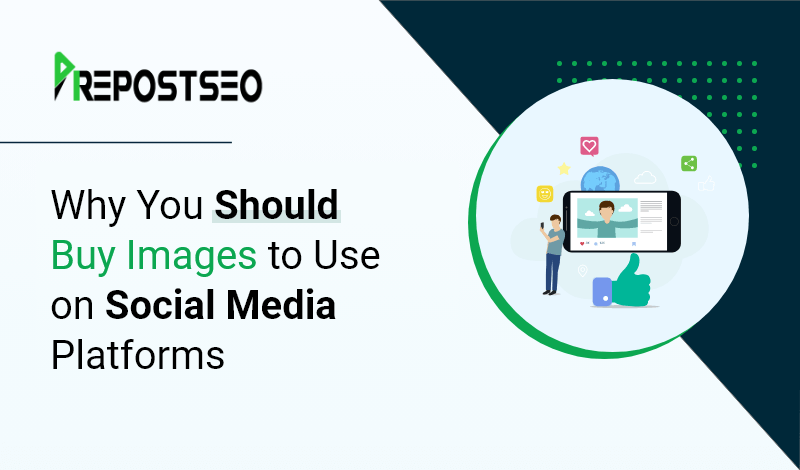 ---
If you want to promote your brand across your social media platforms, using appropriate images is one of the best ways to do it. Photos, and other visual information, can really make your brand stand out from the crowd.
Visuals are also more likely to be remembered than text. So, you have the opportunity to ensure that people remember your brand, ahead of your competitors. When you are choosing visuals for your social media presence using an appropriate photo stock image is a good idea. When you do this, it's worth paying for images rather than opting to use free photo stock.
Why buying stock images is a good idea
There are many free photo options available online. However, trying to save your budget by using free images is not always the best idea. There are several reasons for this.
The quality is likely to be not as good as it is when you pay for images. The choice of images available can be limited. This is important as it restricts your ability to find a variety of images that are appropriate to your brand and message. The variety of different image types available is likely to be larger on paid stock photo sites. This is a useful benefit as using a variety of different image types, such as infographics and vectors, helps to keep people engaged with your content.
What to think about when choosing stock images
Obviously, if you are paying for stock images to use across social media, you want to get a good return for your investment. Always make sure that the stock images you use are unique and haven't use anywhere in the past. For that purpose you can use an image finder tool.This is why it's important to choose images that are going to be most effective for you. There are several points that you should consider.
Images need to be appropriate to your intended audience. This means that you should not choose an image simply because you think it reflects your brand. It also needs to be interesting to the people you are aiming to attract The choices you make should be varied but consistent. This may sound like something of a contradiction in terms but it's not. You should choose a variety of different image types, from candid photos to memes. However, you should make sure that the overall tone and color choices you make reflect your brand. This means that you have variety and consistency at the same time.
You need to understand pricing and use of images. When you are using stock images that you need to buy, you have to know what you are paying for and how you can use the images. For instance, you are paying for a licence to use the image and not the image itself. In most cases the licence gives you the opportunity to use images for commercial and editorial purposes. However, in some instances, you can only use images for editorial purposes and not promote your business.
You can see that there are benefits to be had from using paid stock images. However, if you want to spend your money wisely, you need to ensure that you take time to make the best purchase decisions for your business.