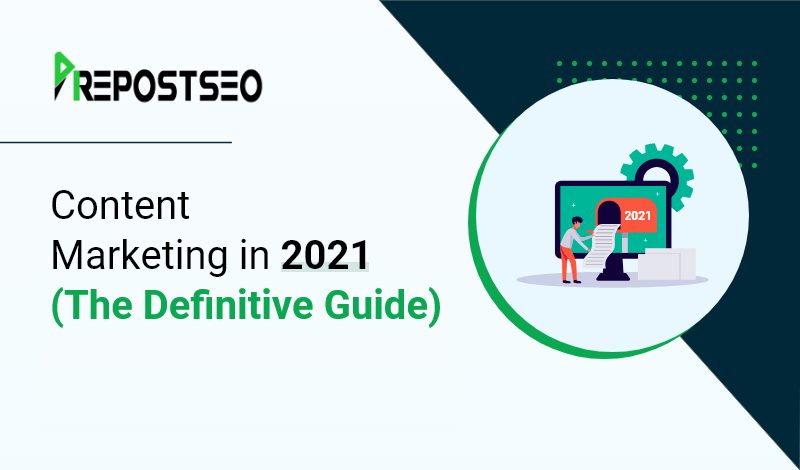 ---
The term content marketing refers to the use of diverse textual and non-textual material, the aim of which is to grab the attention of the audience and motivate them to purchase a service or product.
Such means as blogs, promo videos, or posts in social media do not intend to rope people in buying stuff; however, to spark their interest.
This year poses new challenges to representatives of the marketing teams. The COVID-19 situation makes people think about possible most effective solutions in terms of the upcoming marketing strategy.
This article will discuss what you should consider while planning your strategy for 2021.
---
Trends in content marketing you must know
---
Content focuses on a buyer
The material people see on the websites, billboards, or TVs is crucial for the whole strategy. It is a fact that the power of words is stunning. A well-thought, logical, and structured essay, for instance, can bring an excellent grade or exam results for a student.
Nothing is surprising about that! Creating a piece of writing that is interesting for a reader and giving a nudge for further thinking.
When it comes to writing, you may always seek help from the best essay writer service to help you cope with your assignment.
2020 was very digital in terms of the content people have been consuming.
As thousands of people stayed at home, they could spend hours in front of their laptops, PCs, or smartphones.
Whether you wanted to watch some top thought provoking movies or needed to have a Zoom-call with your course tutor, you remained attached to gadgets and technologies for a long time.
As for the new year, it seems that users will have to live in this mode for a while. For that reason, the marketologists should be as busy as never creating the most appropriate content material for people.
Notably, such content should be very informative, as modern Internet users are incredibly impatient.
The primary task of the people whose subject is content creation is to make the information accessible and comprehensive. You will have to do research and see what questions appear the most frequently.
Those considerations should be your starting point, the marking sign to guide you through the imaginary buyer's journey.
Talking about this journey, it is essential that you try to wear the consumer's shoes to get an idea of what exactly they want. One of such things is the mobile-friendliness of the platform.
Clients use smartphones more as one can take a phone out of their pocket and type in Google the question that puzzles them so much. Here are some recommendations for you:
Local search optimization. The query 'Near Me' is convenient, and people like it when they can check out the availability of an item near their location.
For your content team, hire workers who graduated from colleges for journalists.
Use mobile-focused CTAs.
---
Mind steep competition
Competition in the digital space is not only enormous, but it also continues to grow. Such a boost is logical, considering that so many businesses switched to Internet promotion and sales.
Note that there enough companies that were forced to shut down their businesses due to lockdown. Therefore, those who survived can be powerful competitors.
It is vital to keep in mind that the budget is not always a winner in content marketing. Sure, you will have to invest significant sums to make your site noticeable.
Yet, it may give you more than you can imagine. Besides, it is always good when the content marketing team consists of highly flexible people who are able to revise past strategies effectively.
---
Remarketing with the help of content-driven personalization
With all the fierce competition among online businesses, it will be relatively hard for you to achieve leads and sales from the material you present on your platform.
Nonetheless, there are some ways to make your visitor come and stay on the site for longer. One of these ways is content-driven personalization.
For those of you who are not aware of the term, content-driven personalization presupposes various means of returning your possible clients back to your services, products.
The technique can mark the beginning of considerable shifts in your company, but only if you do everything wisely.
Work on the creation of the 'on-request content' channels; chatbots are widely used nowadays, and when the channel is carefully calibrated, users will pay attention to these for sure.
Use the past engagement information (for instance, the links people click on) to introduce email campaigns.
Involve top-notch content services. You must change the way you think: people tend to believe that there is no need to hire external workers if they have corresponding personnel. Yet, a person can have a Master's degree in Marketing or be a graduate of some influential academic institution and still lack the needed spark. Specialized services can solve your content creation crisis just like that!
Do not hesitate to use Facebook or Google (and better both of these) ads to give noticeable prominence to your service or product.
---
Video Content is vital!
Video content can be your remedy in some sense. Online conferencing platforms allow people to record their meetings, presentations, or an introductory lecture for newcomers.
Consider streaming these records to bring your entire team closer to an average customer. Streaming significant events, you have a chance to engage not only partners, influencers but also clients.
The streaming tools make it so easy to present your company to thousands of people. Using such programs, you can co-host, make records, and stream to several channels simultaneously.
Make sure to get acquainted with some examples of politically incorrect language so that you do not distress your viewers. Video content gains momentum, and it is high time to join ranks and become a pro user of streaming services.
Consider content marketing in 2021 as an exam. If you do nothing about your strategy - you fail an exam, and if you do proper research to introduce new techniques - you pass an exam.
Paying particular attention to the material you present on the website, information you put in the commercials, and any communication channels, you can be closer to a consumer and, thus, can win their trust.