Image to Text Converter
Image to text is an online tool to extract text from image files at one click. It has the latest optical character recognition (OCR) technology to convert photos to text accurately.
It can extract text from any image format such as:
PNG
JPG
BMP
GIF
JPEG
TIFF
Image to text conversion was not possible a few years back because there was no technology available. Now, picture to text conversion can be done in a few seconds using our image to text converter software.
Pulling out text from images is quite simple thanks to the accurate image to text converter online tool. You can obtain the text from any type of image.
It can convert scanned images to text, an official document, a screenshot of a web page, or any random image containing some characters. To convert an image to text using the above tool, follow the steps below:
Upload the image using the Upload Picture button. If you want to crop the image, you can use our crop image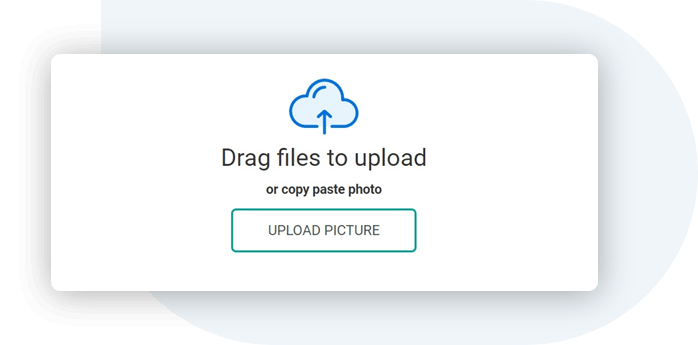 If you want to convert an image to a text file using a URL from images services such as Google Images, Pixabay, Pinterest, or Shutterstock, simply paste the URL.

Click the Submit button to convert uploaded images to text.
Hooray! You got it right.
You will get the text in the container where you can copy the text to the clipboard, download the text as .txt file, or save it as a document.
If you want to convert an image that includes text from other languages, you can choose another language from the side panel.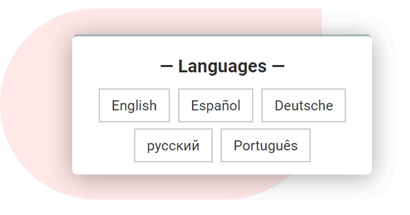 You can also convert pdf image to text online using this tool.
If you are curious about an image or want to trace that image back to its source, you can use our reverse image search tool to perform a search by image.
Features offered by Image to Text
The features of an image to text make it a competitive and perfect tool to read and get a text from images.
The demand for pulling text from images is on the rise because of the upward trend of using multimedia in education, eCommerce, finance, and other businesses.
We have come up with unique and in-demand features that make it convenient for our users to perform photo search and obtain the text from it.
Let's explore some of the classic features of this image to text app.
1. Extract text from low-resolution images
Students often take photos of book pages and notes during class sessions to prepare for exams. Most of the time, these pictures are blurry or low-resolution due to the bad camera quality.
There are chances that you will misunderstand the text in those images and rewriting it can waste a lot of time.
The text extractor can take out text from low-resolution and blurry images as well. There is no need to waste your time typing all the text from pictures by yourself.
This image to text editor makes you do smart work instead of hard work.
2. Identify math equations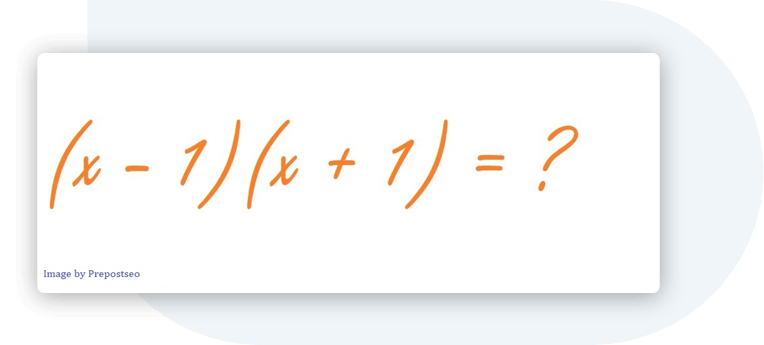 Do you love to blend yourself in mathematical equations?
If yes, you probably have some pictures of algebraic or geometric formulas with you. The good news is, this tool not only gets simple text for you but also extracts complex mathematical equations like a pro.
You can try any image containing equations right now if you want.
3. Free of cost
Worried about upload limitations? You don't need to.
You can upload scanned notes, books, images, and photos as much as you want. Our free software will provide accurate results every time without asking you many or any alternative step to continue.
4. Trustworthy and secure
You are safe and secure with us. We always aim and promise to keep your data safe and secure. We adhere to our policy that we will neither pass your data to any third party nor it will be stored in our database.
5. Multiple language support
Image to text tool offers multiple language support. It can translate images to text in more than six languages.
Images that have text in languages other than English can be converted to text very easily by using our tool. Some of the supported languages include:
6. Extract text using URL
Apart from uploading options, an image can be converted to text by pasting the URL of the image in the URL box. This feature is very useful when you are surfing the internet and come across an image that includes text.
You can copy the URL of that image and paste it into the given input box to directly pull out the text form it.
7. Download text file
Data can be lost or misplaced if not saved appropriately. You can directly download converted text as a file instead of copying the text.

This feature saves time and important data in the local storage of your device.
8. Copy to clipboard
If you want to keep results as a temporary data or don't need to download the file, copy to clipboard is a quick option to copy the converted text.
You can copy it to the clipboard and can paste it in the desired file or directory later.
9. Convert image to word file
After converting an image to text, you can save the output directly in a file using Save as a document feature.

This way, you can convert images to text in Microsoft Word and can use it for further purposes.
10. Accessible from any device
We are updated with the latest trends and technologies and user experience is our first priority. The image to text google tool can be used on a mobile device and it performs image to text conversion perfectly well.
You can now draw out text from any image from anywhere using your mobile phone.
---
Why Prepostseo Image to Text Converter?
When there are a number of similar tools on the internet, this is a question that can pop-up in your mind "Why this tool?"
Here are the best reasons that make our tool unique:
Convert images, scanned documents, and photos to editable text
No registration or personal data required
No installation required
100% free of charge
Exact image to text conversion
Save your time and money
Save you from retyping
---
Use Image to Text converter – Why it is important?
Image to text can make your life very comfortable if you use it in the right direction. There are millions of reasons to use this tool. Some of them are:
You can save a lot of time using this tool. When the right technology is available, it is optimal to use that technology to be more productive.
Productivity needs more time and using this tool, you can save your precious time by getting text in few seconds.
This tool is totally free of cost. So, what's stopping you from using this best tool to boost your business and take it to the whole new level. You can draw out text from all of your business documents and save it in one place. This data can be used further to generate analysis and inspection reports.
Extract content from social media
You may encounter interesting images every day on your social media accounts such as Facebook, Instagram, and Twitter, etc. These images include catchy quotes, song lyrics, and jokes, etc.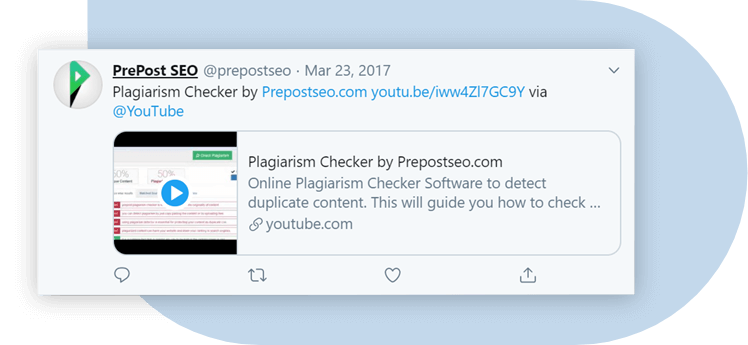 Whenever you wish to send any of that to your friends in text form, you can simply generate the text from social media images using this OCR tool.
What are the applications of Image to Text?
Today, OCR tools are used in almost every industry in the world. There are several factors that led to the implementation of an image decoder to text tools.
Here, we will discuss the major applications of OCR in our daily life.
Few industries produce as much paperwork as the law sector, and so OCR has several applications in this field.
The OCR reader can be used to digitize, store, and search statements, submissions, judgment, wills, affidavits, and all types of other documents.
Banking & financial institutions
The banking industry is a major consumer of OCR along with other finance industries such as securities and insurance. The most common application of OCR in banking is extracting text from cheques.
Banks and other financial institutions use this technology to take out text from hand-written cheques and verify signatures of the owner. Printed cheques are also processed using OCR.
OCR is thriving in the healthcare industry due to the sensitive nature of this field. Diagnostics, insurances, illness, and treatment history of patients can be acquired from their hospital records which can be saved in one place.
With a whole hospital record digitally stored, epidemiological and logistical development is a big boost. These records are shared by several hospitals that offer a huge database of healthcare, supplies, and legislations.
Apart from these applications, OCR can be used in:
Digital Libraries
Optical Music Recognition
To extract text from a JPEG:
Go to the Prepostseo image to text tool.
Upload JPEG image and hit Submit.
Download or copy the text using relevant buttons.
How do I convert handwritten notes to text?
To convert handwritten notes to text:
Take a picture of the note using a camera.
Go to the Prepostseo image to text tool.
Upload the image and click Submit.
Download or copy the text using respective options.
How do I turn a picture into an editable text?
To turn a picture into an editable text:
Go to the Prepostseo OCR tool.
Upload the image and click Submit.
Download the file as Microsoft Word document.
Open the Word file and edit the text.