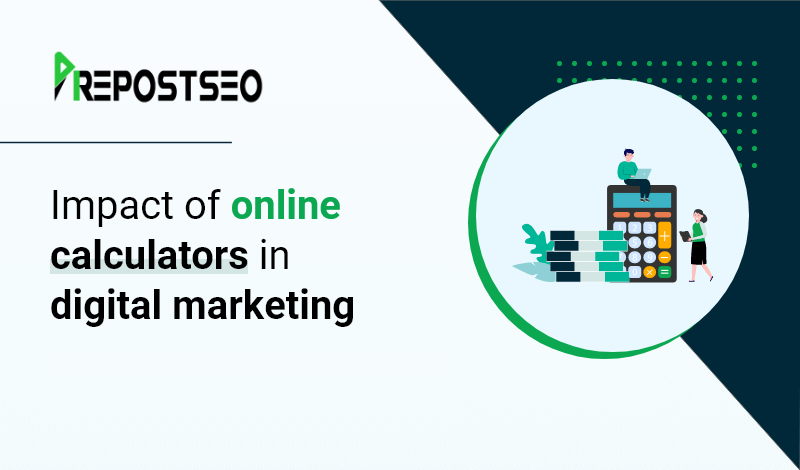 ---
Nowadays, one of the complex parts of digital marketing is calculating a budget. It's important to recognize digital marketing opportunities to improve and prove the meaningful business impact. So, you can use the online calculator that is specifically used in marketing to determine your internet marketing return of investment (ROI).
There's no exact method that captures your marketing ROI perfectly, but the use of a calculator helps you to maintain your digital marketing strategies to improve results.
So, it indicates that you can run more successful digital marketing campaigns and increase your business.
If you're looking for some assistance with computing your return of investment from digital marketing, then you reached the right source. This post helps you to understand what is digital marketing strategies and the impacts of using several calculators online on them.
How online Calculator Impact Digital Marketing Strategies:
Fortunately, the use of calculators online gives you a simple, fast, and free way to plan your online marketing strategies. Based on your criteria, these calculators recommend the amount you should spend on email marketing, link building, SEO, PPC, and more, which can assist to grow your internet business.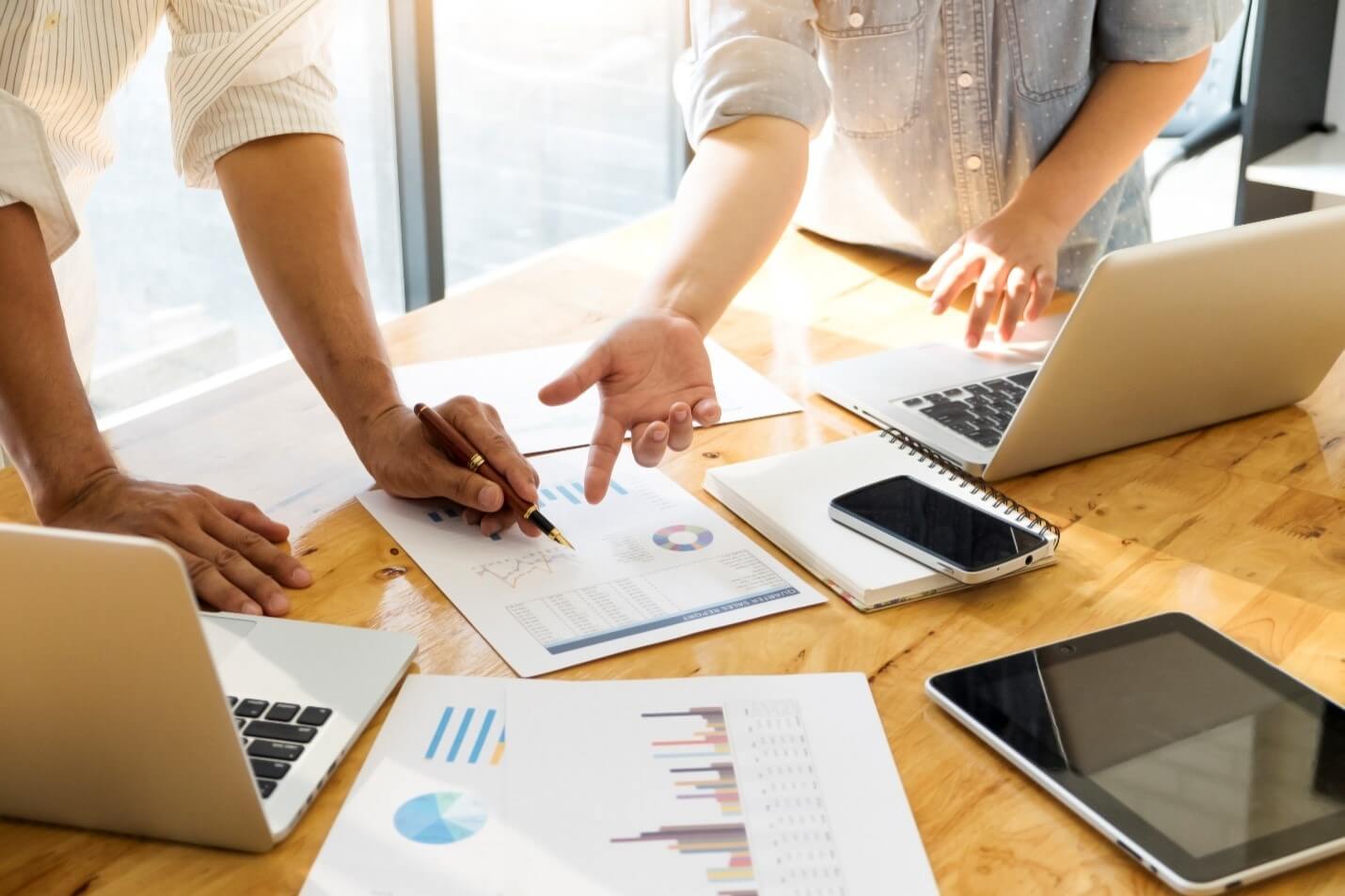 Here's a summary of these strategies and the impact of online calculators:
Email Marketing:
How much are your emails worth? As marketers and online ROI calculator help you to indicate the success of your online campaign.
Email marketing is the best way to build the relationship between customers and your product. By sending highly targeted emails with a convincing call to action will increase sales and grow your subscribers.
Pay-Per-Click (PPC):
In digital marketing, PPC ads are small text that appears around several search results on major search engines such as Google, Bing, etc. PPC is a simple way to see a positive return on investment. Marketers use a free PPC budget online calculator that helps to find important metrics like:
Your cost per lead
Return on ad spend
Number of leads and visitors you'll need per month
Search Engine Optimization (SEO):
SEO is referred to as the process of improving your website to increase its visibility for relevant searches. If you don't have any website stats and aren't running an SEO campaign for your business, then before finding these stats with ROI calculators you should know about:
Your profit margin
Lead close rate percentage
The average revenue per customer or sale
Your monthly SEO investment
Remember that the more precise you are with your figures, the more accurate your predictions will be.
Link Building:
Link building is the legitimate process of securing a link on an independent site back to your own or client site. Marketers account for link building to increase traffic to their website through search. There are ways to build links including guest posts, creating viral content, and through PR strategies.
So, using an online calculator helps you to determine the short and long-term ROI of your link-building campaigns.
Buying Media:
Buying ads on other sites is a good way to drive sales and traffic. By evaluating your media options, you can place different ads that are targeted to the right visitors at the right time.
Marketers use a CPM calculator that assists both pre-planning and calculating the outcomes of a campaign. First time calculating return on investment behind a campaign? Here are some values that you need to determine for your media buys:
Campaign duration
Daily impression
Average CPM
Average CTR
Landing page CTR
Average Conversion Rate
Conversion Values
Campaign Results (Revenue, Spend, Profit)
Social Media:
Having a presence on social media sites allows your online business to directly interact with customers and business leads. On a network like Instagram, Facebook, YouTube, Twitter, and Pinterest, you can post updates about your products and brands. Start conversations, run promotions and contests that increase both loyalty and engagement.
As a social media marketer, you need to use an online calculator that gives insights you need to plan your entire social media marketing budget. These CPM and CPC calculators help you to create a thorough inventory of how much your online business spends on your media marketing efforts. You can calculate:
Cost of tools
Content creation costs
Social media updating
In house staff costs
Paid advertising costs
Best Calculators for Digital Marketing:
No doubt, marketers often look for the way that helps to determine the effectiveness of digital marketing activities. Well, we were going to elaborate on the online calculator that is useful in various aspects of marketing, these tools can be helpful to:
Work out long term results
Comparison of several items across networks
Dream big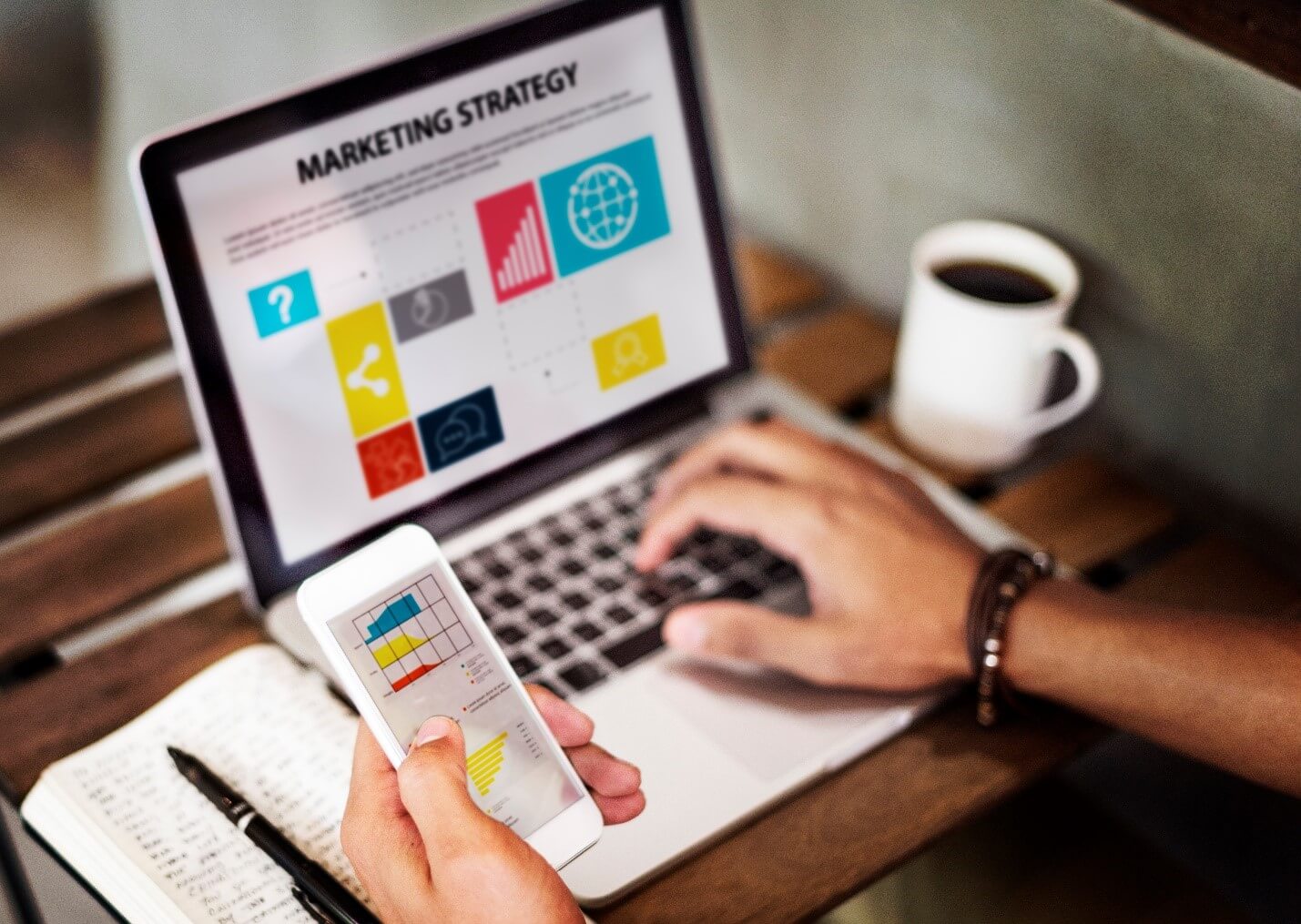 Here are some useful calculators that have a good impact on digital marketing:
Cost Per View (CPV):
The CPV calculator allows you to determine the payment, which is triggered whenever an ad is viewed by any visitor. The tool is frequently used to understand payment methods for video advertisements on different websites such as YouTube and Facebook.
CPM:
Usually, CPM is abbreviated as cost per thousand impressions. It is an online advertising term that calculates the cost per thousand impressions for your digital marketing campaigns.
The CPM calculator is useful for:
Brand building
Advertising costs
Audience identification
Reinvestment performance
PayPal Fee:
No doubt, PayPal plays a crucial role in internet marketing for transactions. Generally, marketers don't have an idea how much PayPal charge fee on every transaction. Using a PayPal fee online calculator is the best way to calculate the fees that deduct by PayPal on sending and receiving the amount.
Cost Per Click (CPC):
CPC is a good payment model for advertisers for the amount of every click on ads. However, if you are selling ads that are based on CPC, this means payment is triggered every single time ads are clicked on. CPC calculators can be used as how much clicks have cost when you are using different ad, pricing models.
Return on Investment (ROI):
ROI referred to as a key performance indicator used by digital marketing businesses to figure out the profitability of an expenditure. However, it should be noted that all marketing activities need to be measured based on ROI, but it would be inappropriate to calculate ROI for social media directly. An online ROI calculator helps you to organize your return on investment for your marketing activities.
Final Words:
Well, it becomes handy to plan your digital marketing budget by using an online marketing calculator. All the recommendation depends on your budget and the nature of your digital marketing business, so adopt the legitimate information that is suitable for your marketing needs.