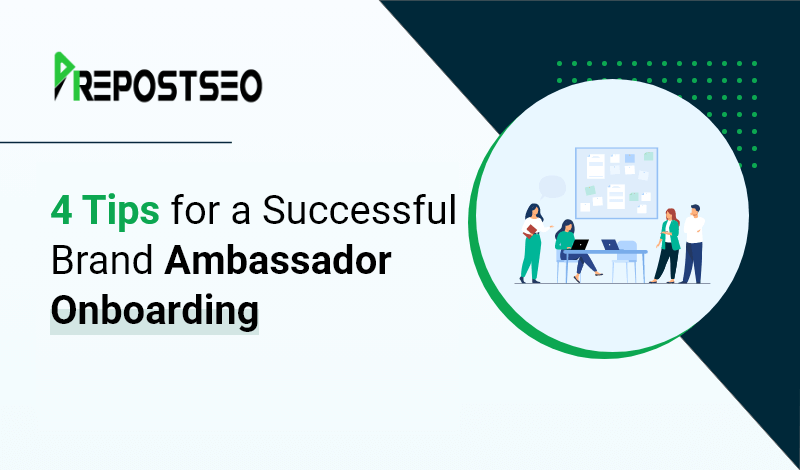 ---
Getting a brand ambassador for your business is critical to your brand-building efforts. Your success relies largely on how well you develop social proof for the products and services you sell. With the help of a brand ambassador, you can expand your brand's reach, build your online clout, and engage your audience in more meaningful ways.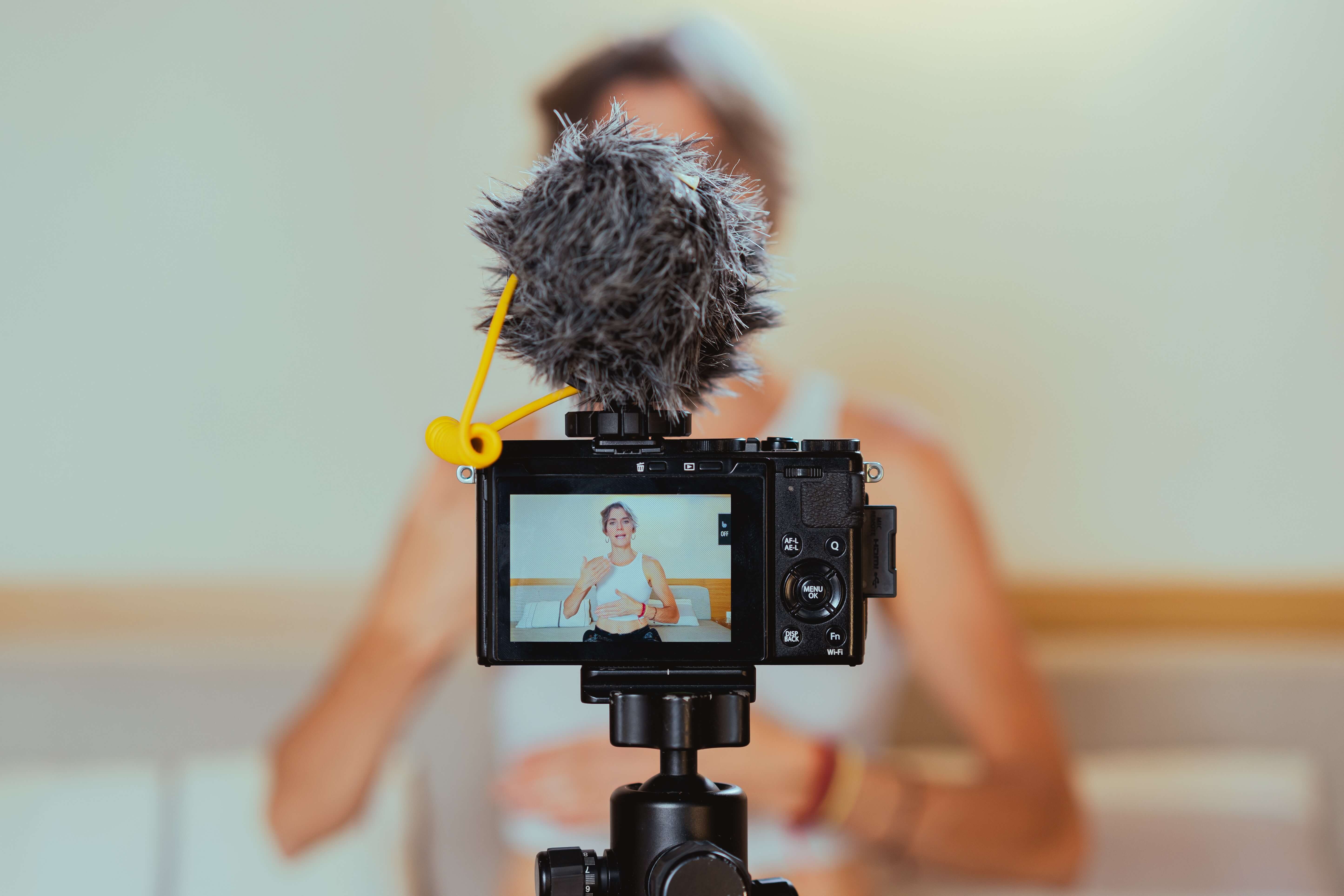 It's only a matter of identifying potential brand ambassadors in your industry, recruiting them, and keeping them engaged in your brand-building efforts. In this guide, we will be looking into the essentials of creating a brand ambassador program that will help you accomplish both long-term and short-term goals.
The Importance of a Brand Ambassador Program
Brands grow in terms of reach and audience. As your customer base expands, the need to nurture audience relationships becomes more essential. You need a brand ambassador program that can help accomplish the following goals:
1. Add a face to your brand
Today's consumers are more responsive to businesses they can meet eye-to-eye with. They prefer reaching out to brands that want to build relationships, not just sales cycles.
Brand ambassadors provide a face that your audience can readily connect with. They help bring down barriers and build close connections with both potential and existing customers.
2. Generate high-quality leads
Since brand ambassadors help expand the reach of your business, they allow you to seek out customers who are very likely to convert. Brand ambassadors can also promote your business within their own networks.
This broadens your lead sources and increases the number of potential conversions your business is going to get in the long run. With a brand ambassador, you can give your lead generation efforts a good push so you can effectively scale your business.
3. Maintain your reputation
Brand ambassadors can help keep your reputation intact in the event of a crisis. They can work closely with a crisis management team to develop and distribute a post-crisis message across all channels, including social media and email.
Even in the absence of a crisis, a brand ambassador can represent your business in corporate events and run campaigns aimed at positioning your brand as an industry leader.
With their help, your brand will come across as credible to your target audience.
4. Allow your business to scale
Brand ambassadors can work towards growing your business. In addition to developing a positive image of your brand, they can also generate valuable business opportunities and seek out possible areas of expansion.
You just need to have the right people who maintain rich social networks and use the right tools for getting your brand across.
To ensure that your brand ambassador program is performing in line with your goals, it's important that you have a clear process for onboarding influencers and personalities who can serve as your representatives both online and offline.
What Makes for a Successful Brand Ambassador Program?
Before getting to the specifics of building a brand ambassador program, we will need to define what a successful brand ambassador program looks like.
Regardless of your overall business goals, knowing the elements of an effective process for onboarding and managing brand ambassadors will allow you to focus the time and resources you have on the most valuable activities.
Your brand ambassador program should have the following attributes:
What are you looking to gain from the program? What are the goals of your business in both the short term and the long term?
What is the level of complexity of achieving these goals? Like in any other brand-building initiative, having a clear set of goals will allow you to invest in the tools and systems you need to seek out and nurture brand ambassadors.
The process of onboarding brand ambassadors varies from business to business. Your brand has a unique set of needs, so it's important that you align your program with these needs using a clear and concrete workflow.
You will need to determine how to welcome brand ambassadors, train them on communicating your brand messaging, and provide them with the materials and guidelines they need to put your business in the spotlight. Without such a workflow, you could end up supporting initiatives that fall short of your goals.
An effective rewards system
Motivating brand ambassadors is a crucial part of the program. Coming in either cash or non-cash forms, these rewards can help with nurturing brand ambassadors, improving loyalty, and building a solid community.
Knowing the right kinds of incentives to offer can push brand ambassadors to go over and beyond in spreading brand awareness and improving brand engagement.
A process for controlling brand representation
When it comes down to training brand ambassadors, you need to help them know what to say and what not to say about your business. Most brand ambassador programs backfire due to the absence of brand representation guidelines.
Everything from the tone of the brand message to the use of promotional materials should be handled in line with the specific goals of your business.
In order to prevent an unwanted PR crisis, you need to draft a clear set of instructions that can help steer brand ambassadors in the right direction.
Having a brand ambassador program is a worthwhile endeavor so long as you invest the right amount of time and resources in onboarding influencers and personalities who can give your brand the attention it deserves. Let's look at some of the best practices for onboarding brand ambassadors:
4 Tips to Inviting and Nurturing Brand Ambassadors for Your Business
It takes time to craft a brand ambassador program that benefits your business in the long run. Applying the right approaches and getting the right tools should help you succeed in onboarding the right people. Here are a few tips you might want to apply in finding and onboarding brand ambassadors:
1. Set specific goals
Before anything else, you must establish the main purpose of your brand ambassador program. Although brand ambassadors deliver a wide range of benefits, you still need to identify your priorities.
Should your brand ambassadors be more focused on building awareness and credibility? Should they put more time and effort into getting more qualified leads? Do you need a brand ambassador to help with reputation management?
Setting the goals of your brand ambassador program can help you allocate the number of resources that are required to launch the program. It's also important in finding influencers that suit the objectives of the program.
2. Define your ideal brand ambassador
Once you have identified your goals, you need to know what exactly a brand ambassador looks like. For this, you need to create a profile for the ideal personality to reach out to.
Your industry may already have numerous active influencers but must narrow down your options to a few prospects that match the goals and vision of your brand.
With a set of criteria, you need to define your ideal brand ambassador not just in terms of their affinity to your industry, but also the size of their networks, the content they produce, and the breadth of their influence.
In addition, you can't limit your brand ambassadors to content creators and industry bloggers that have a sizable following. As a matter of fact, employees and current clients can also serve to represent your brand.
3. Learn how to reach out
How will you be able to find and reach out to industry leaders and influencers who can become an integral part of your brand ambassador program?
The best way to do that is to search social media platforms such as Instagram, LinkedIn, or Twitter and find people who have amassed a huge following. However, this can take a great deal of time since you need to check if certain influencers satisfy the program's criteria.
A better option is to use an influencer marketing platform that enables you to find content creators qualified to put your brand in a positive light.
Such a platform should also help you track the progress of your brand ambassador program and ensure that all program outcomes are on par with your expectations. You can also use this platform to build communities and collaborate with brand ambassadors when it comes to content creation and distribution.
4. Create an effective training and activation process
Before activating your brand ambassadors, you will need to spend time briefing them using elements of your brand-building campaigns. In this case, you should opt for the following materials and activities during the onboarding process:
Webinars
E-books and E-manuals
Video tutorials
Emails
Kick-off meetings
Corporate events
Depending on the needs of your campaign, it's important to look for the methods and materials that allow for a successful launch.
Takeaway
Having brand ambassadors is definitely worth the time and money you will be spending. As long as you have the best systems in place, it's possible to have the best people on board who can turn the spotlight to your brand.