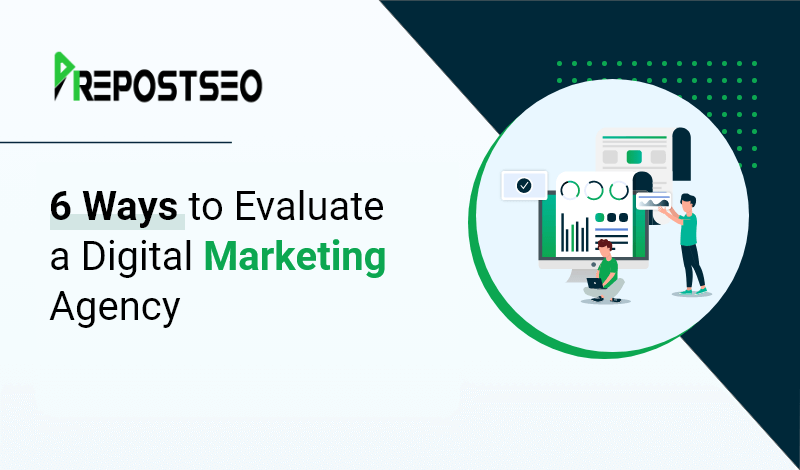 ---
If you are an entrepreneur who has struck out on your own and opened a business, you may now be wondering what your next steps are. Working with a digital marketing agency is a way to enhance your brand name and spread your business further. We will be taking a look at some of the benefits of hiring a digital marketing agency and how you can evaluate them before committing.
Benefits of Digital Marketing
Up-to-Date Experts
The need to constantly stay ahead of competitors in the industry can be daunting. Working with an agency means that you are hiring people who know the industry inside and out. Their full-time job is to follow trends and create strategies geared towards your target audience. By utilizing their services, you are giving yourself the best chance to succeed without needing to put all the time into researching by yourself.
New Opportunities
Working with a digital marketing agency means that you are bringing new ideas into your business. They can take a look at the company you have created and give you ideas on how to grow and improve. They can help you streamline your existing marketing strategies or create them from scratch if you need help. Even if you decide not to work with the agency in the long term, the ideas that they generate can continue to benefit you in the years to come.
Cheaper Option
Often, the choice is either to create a permanent marketing position in your company or hire out to an agency. Agencies tend to be much cheaper, especially if you are a new business. They usually work on a contract basis and for a limited period. This is either for a set amount of time or until certain tasks are complete. The majority of agencies will already have the marketing apps and tools that you will require, so that is an expense saved as well. Hiring a marketing employee would end up costing you more in salaries, benefits, and payroll taxes.
Evaluating
1. Check Their History
It is a sad reality that many people hire companies for work, only to find out later that they have fallen victim to a scam. Before you agree to a deal with a marketing company, it is a good idea to run a background check on them. This happens the same way as you would conduct a check on an individual's history. You can either do this yourself or through a third-party platform.
The main thing that you will be trying to determine during this process is whether the company has had any legal action taken against it. If so, dig a little deeper to find the details and whether the same situation could happen to you. It also doesn't hurt to verify the credentials and certifications that the company claims to have.
2. Talk to Their Past Clients
Unless the marketing company is very new, they likely have a list of former clients or projects that they have worked on. Take a look at their portfolio and compare it to your needs. A good agency will be versatile and can modify its business strategies to suit any type of business. When you speak with a representative, you should be looking for concrete examples of how they enhanced a business's marketing or improved its profitability.
After that, try contacting some of the past clients directly. They may be willing to answer some questions about how the agency worked for them and the various challenges that occurred along the way. If they ended the contract because of a successful job well-done, this is a good indication that the agency works well with others and completes work as scheduled.
3. Check if Their Values Match with Yours
When you are working closely alongside another person or group of people, it is important for there to be cohesiveness amongst everyone. To ensure this, take some time to consider what the values and culture are for your business. You might have a company that prioritizes keeping everyone engaged and making them feel appreciated.
You may have a focus on accountability, continual learning, and honesty.
Now that you have an idea of what your company stands for, go back and revisit the agency's website. Pay attention to which phrases they use to describe their business practices or how they communicated when they corresponded with you. If it doesn't feel like a good fit, move onto the next contender.
4. Scrutinize Their Website
As a digital marketing agency, it is an expectation that the company will have an exceptional website, as this should be one of their fortes. By examining the agency's website, you will get a good idea of the type of work that they will be producing for you. A good website should have the following attributes:
User-friendly
Not too text-heavy
SEO optimized
Quick loading times
Eye-catching yet refined design
Interesting content
The company's goals, values, and contact information
A section on why customers should use them
Be sure to check if the site has undergone mobile optimization and has working links and images. If not, or if it seems to be of poor quality, you might be better off using a different marketing company.
5. Clear Deliverables
When you have your initial consultation with a marketing agency, it makes sense that they will try to sign you up with a contract. However, pay close attention to the promises that they are making right off the bat.
If they are claiming that they can raise your website to the top-rated Google search right away, this is not a realistic goal. You would be better off working with an agency that has a clear and concise strategy to improve the image and visibility of your company.
6. Check Out Their Social Media
Social media is another huge part of digital marketing, so it makes sense that you would take a look at their accounts before committing.
You can check out the accounts for the agency itself, as well as some of the staff members'. Take a look at some of their photos, videos, and text posts to gain an understanding of how they operate.
You should also be determining if they have influence in their industry or simply following the latest trends.
Gaining this understanding will be beneficial because they are likely to employ the same types of strategies when they are working for you.