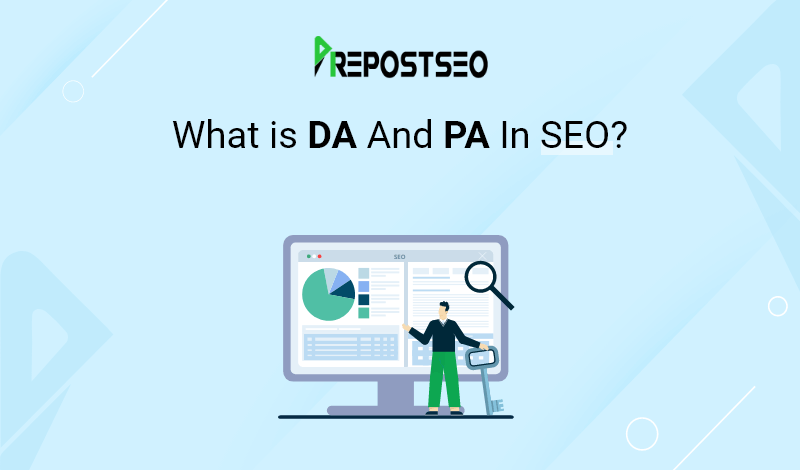 ---
SEO is a sum of many key factors. It has a lot of elements that are official, and some measurements are unofficial. Two of those measurements are Domain Authority and Page Authority. These two elements are shortened to DA and PA.
According to experts, DA and PA aren't officially recognized by Google as a measurement. However, Google does not deny their importance either. That's why these two factors are still very important in SEO.
But what exactly are DA and PA? What is their importance in SEO? Moreover, what is the difference between them? We will answer those questions and more in this article, so let's get started.
Definition of DA
Domain Authority or DA is the measurement unit used by SEO experts to comprehend the extent of a website's relevancy in its category or industry. This is a search engine ranking score that was developed by Moz.
The idea of a domain authority-like measurement for websites has been around since 1999. However, it's only in recent years that the importance of Domain Authority has gone up. The scale of measurement in domain authority varies from 1-100, and it includes factors such as:
Number of inbound and outbound links;
Amount of dead/zombie pages;
The size and quality of backlinks used;
The number of root domains in a website;
And the quality/page-loading speed of the website.
These factors determine the basics of a domain and whether or not it's relevant in its particular niche or industry. Here are some of the scores that should help you understand whether a website is relevant or not:
Anything below 10 is unacceptable;
From 20-40 is considered below average;
40-50 is considered average;
Anything from 50-60 is considered good;
And Anything above 60 is considered an excellent DA rating.
Therefore, this should help you determine whether the website you are checking has a good DA score or not.
Definition of PA
As opposed to Domain Authority, Page Authority determines the quality and integrity of specific pages. It's also a measurement tool that's used to predict the likelihood of a website page getting ranked on search engine result pages.
Page Authority or PA also scores from 1-100, and the higher the score, the better the chances of that page getting ranked in Google's SERP. According to MOZ, PA is also a sum of various key factors that include:
The quality and reliability of links placed on that page;
The contribution/relevancy of the backlink to the page's content;
And whether the page is up-to-date or not.
Moreover, the speed of page loading also plays an important role in higher PA scores. Once again, it's not an official measurement tool that is recognized by Google. Much like Domain Authority ranking, Page Authority ranking should also be used to determine the quality of a website's page.
Importance of DA and PA in SEO
DA and PA are two sides of the same coin. DA determines the quality of a website in overall measures. In contrast, PA allows you to understand the likelihood of specific pages. A Google executive in 2015 tweeted that even though they do not recognize authority, the signals do pass on.
According to expert charts, Domain Rating plays a 20% role in a website getting ranked higher—more than any other key factor of ranking on Google.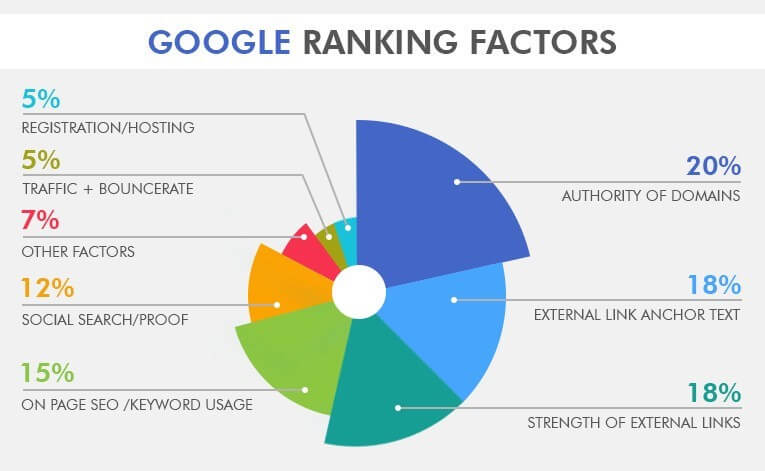 So, even though Page and Domain Authority aren't a direct measurement of website ranking, they do play a part in the following:
Helping one understand how to rank higher on Google;
Improve the likelihood of Crawl Demand;
Understand whether they need to remove dead/zombie pages;
Comprehend the need to improve backlink quality;
And improve the overall quality of content on a website.
These are the factors that make DA and PA important factors in ranking on Google.
Key Differences between PA and DA
It's clear to understand the title of both these ranking factors. Page Authority is a measurement of specific pages, whereas Domain Authority engulfs the entire website and its overall quality. But, it's important to understand that the methods used to determine both PA and DA are quite the same.
For instance, they both use key factors such as:
Analyzing link qualities, i.e., spam links, quality links, links from higher-ranked websites, etc.;
The presence or absence of zombie pages or dead links;
The overall content quality on a website/page;
And the crawl demands the potential of a website or page.
So, DA will help you understand the likelihood of a website getting ranked in SERP. Whereas PA will help you understand the page's ranking potential in SERP.
How To Check DA And PA?
Checking DA and PA is a straightforward process. Moz has separate tools for checking DA or PA scores. Whereas there are also tools by SEMrush, Majestic, and Ahrefs. However, they will all cost you something to use, and instead, it's better to use Prepostseo Da Pa Checker..
So, once you have a website you need to check, simply enter the URL like this:

Then press the Check Authority button to check the website's PA and DA score:

As you can notice, the Domain Authority of Forbes.com is 95, whereas the Page Authority score is 79. Hence, the likelihood of any new page from this website ending up on SERP is quite high.
4 Tips To Improve DA/PA
After checking the DA/PA of your website, here are some tips that can help you improve your website's DA and PA:
1. Acquire High-Quality Backlinks
High-quality backlinks are the easiest and most straightforward way to ensure your website ranks higher in SERP. Backlinks are the key factor in ranking a website on SERP anyway. So, once you acquire high-quality links, it also improves your DA and PA scores simultaneously.
2. Writing Link-Worthy Content
Good-quality content and its importance cannot be understated for any SEO-related issues. That's why it's important that you don't only create link-worthy websites but also write link-worthy content. So, once your website is linked to other domains, it automatically improves its ratings.
3. Remove Bad Or Broken Links
Bad or broken links are the enemy of your website anyway. They hinder your chances of getting ranked, and they also put Google's crawlers off. So, removing them will not only improve the quality of specific pages on your website but also improve the DA and PA rating.
4. Improve Internal Linking
Last but not least, improve internal linking. A website that's well-connected is always easier for crawlers to index. So, when your website is well-joined together through Backlinking, it'll improve its DA and PA score quite copiously.
Conclusion
These are some of the key factors that you need to understand about DA and PA in SEO. It may not be an official measurement supported by Google, but Google doesn't deny it either. That means it's an important measurement factor that can help you understand and improve the quality of your website.