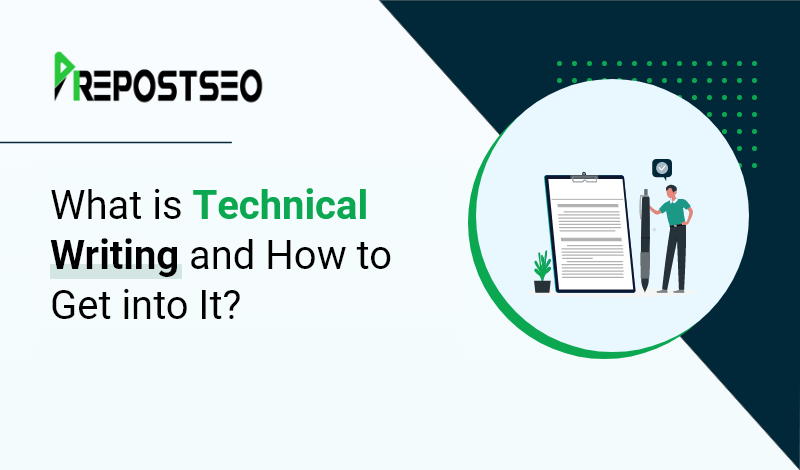 ---
If you fancy becoming a technical writer but you don't know which steps to take, this article is just for you. Nowadays, there is no person in a civilized world that would not use at least one gadget. Computers and laptops make our jobs easier, smartphones make our lives brighter and help us stay connected with the people we love, while his majesty the Internet keeps us all updated about what happens in this world. The list of functions that technologies perform in the life of an average modern world can be extended much further. However, it is not only using technologies that might be pleasant and helpful but also writing about them.
Have you ever heard about technical writers? For decades, people thought that the writing is purely artistic and has nothing to do with all these numbers, technologies, chips, codes, central processing units, and so on and so force. Nonetheless, as the labor market of the 21st century shows, those two concepts are ultimately related. Being a technical writer today means being a highly paid, self-governed, and, what is more, a needed specialist that the majority of big tech companies long for. You have to plan your post in proper way. Here follows a guide for you on what technical writing is all about, and you can become a technical writer.
What is Technical Writing: Introduction, Body, and Conclusion
It should be acknowledged that when the term "technical writing" first loomed on the horizon of professional avenues, mostly for young people, the frames of understanding it boiled down to not writing about technologies, but rather writing the technologies themselves. That is, being a technical writer some ten-fifteen years ago meant documenting technical processes, compiling software manuals and various instructions for the final users. Nowadays, as technology has progressed and entered every single aspect of human activities, the duties of a technical writer are much lighter and easier than they used to be. Modern technical writing encompasses every single text that has at least the faintest of relations to technology. So, if you posted your personal review of the last game you played on your console or of the last update of the operating system of your phone or computer, you may easily consider yourself a technical writer. Here comes nothing else, but a perfect example of what is considered technical writing nowadays.
Still, when it comes to being a professional in technical, it, in fact, takes a lot of skills. You have to know how to compile different types of documents regarding the latest technological trends, solutions, software, and hardware. For example, you will have to write briefs, reports, executive summary statements, etc. That is, any time, regardless of whether you are a part of the staff or work as a freelancer, any technical information is written and conveyed by you to others, it can be considered technical writing. As a matter of fact, technical writers cover a lot of topical ground. The range of realms that a topic writer may cover can include engineering, energy, biotechnologies, aerospace, high-tech manufacturing, IT, finance, and even global supply chains. Talking about formats and length, there are no limits. One paragraph in the form of a brief on the latest updates that a company's new product is going to undergo or a three-hundred-pager that reports a company's activities throughout the last fiscal year are both vivid examples of technical writing.
How to Become a Technical Writer: The Technique
The first thing one needs for becoming a successful technical writer is the interest in technology. Indeed, if you are not interested in the latest technological trends, there is, probably, no reason for you to start a career in technical writing. Secondly, you definitely need a good resume to become a technical writer in a big tech corporation. In fact, there is a lot of top rated resume writing services that might help you come up with one. Having an impressing resume is important because it is your image at any job interview, especially at the one for the position of a technical writer. The logic to follow here is quite simple: you cannot write a proper resume, how can you be trusted to writer technical texts.
Next, you'd, probably, need to embark on polishing your writing skills, in general. Of course, technical writing does require you to operate thousands of adjectives to describe the nouns that you use or some intricate linguistic constructions. However, you need to know how to write a basic essay, a summary, a book review, or an article analysis. The analogy that you can use here to understand why you need to know the basics of writing is the one between an IT-teacher and a coder working at some progressive tech company. The former knows the theory, while the latter knows the theory and knows how to apply it. The difference in the lifestyles of the two is, of course, dramatic. Thus, technical writing can become a lucrative avenue for you, but first, you have to learn the basics.
I know, it might sound very pompous and even arrogant to simply say that you have to learn the basics of writing. So, here comes a hint for you. Start reading technical texts. The more you read, the more experience as a technical writer you get. Remember, there is nothing shameful in learning from those already know how to do what you want to do. Finally, get your portfolio ready and embark on the interviews. You don't have to travel to the other side of the world to become a good technical writer. As I have already mentioned, this work can be done from home, you can be a freelancer. Still, you should never forget about the responsibility that you bear. Regardless of whether your texts are to be read by thousands of people from all around the world or only by your manager or team leader. A good technical writer puts quality on top of the list of his or her priorities, as this is exactly what technology is all about.