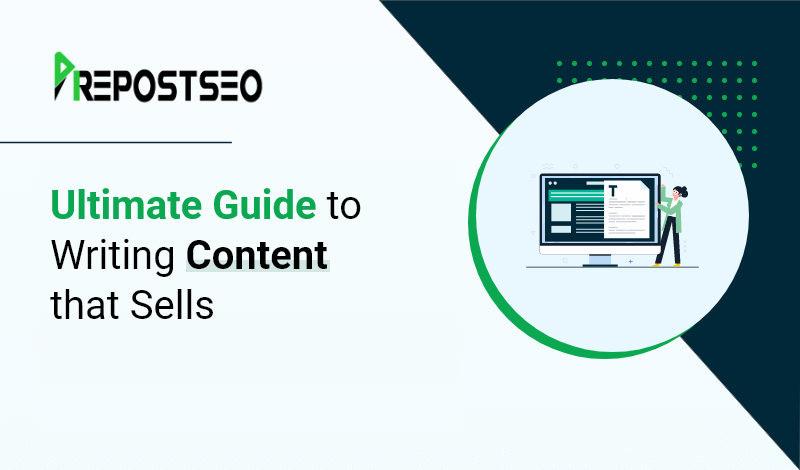 ---
Creating high-quality content seems to be a daunting task to many. There is a significant difference between producing average content and work that sells as far as content creation is concerned.
Your time is precious, and you shouldn't waste time creating poor content that won't bring you good fortune.
Your readers are valuable too. Keep in mind that nobody will want to waste time reading something that isn't pertinent.
Writing quality articles and essays takes lots of time.
Students can hire DoMyEssay services to help them undertake some of their assignment projects as they focus on revising for exams.
This can help students save time and improve writing skills.
Similar to students, you can do the same and hire a professional writing service to help you out with your content creation efforts.
Having great content will have good results in everything.
If you decide to write your content yourself, this guide offers various aspects you should consider to produce stunning content.
---
Plan Your Content
You wouldn't build a statue without a sketch or a building without a blueprint.
Therefore, you need a plan to create quality content. Without a plan, you will risk getting disrupted from your objective.
---
Set Your Goals
Your content development needs to be focused on your goals. The goals range from enticing more audience to creating a lot of leads.
Once you have your goals, each aspect of your content should align with your specific goals.
---
Know Your Audience
One of the significant aspects of writing a high-quality article is to know your audience better. Yet, it is among the factors you can easily ignore.
Since content writing is more of advertising, making sure that you recognize your target audience is essential. Be sure to get as many details about them before commencing your writing.
Knowing your target audience means that your work will generally generate more sales. Besides, it will be stress-free and faster to develop your content as long as you know who you are writing for.
---
Cover Topics that the Reader Cares About
Making sure that your content covers things pertinent to your audience is crucial. Figure out your audience's problems. Discuss the solutions to such issues.
And most significantly, discuss what the audience hopes to achieve and how they can go about that using your product or service.
Such factors can give you thoughts and topics to cover. Do research online to keep up with industry topics. This will make your content more relevant and timely.
---
Keep in Mind that There Is Much More in Content than Text
Since there is much more to developing better content than just putting words on a page, adding media to your content can help you produce top-notch work.
Adding media like pictures, GIFs, and videos to your article can boost your SEO since other sites may end up linking to your work.
This can give you exposure when your content is shared, linked to, or embedded elsewhere. Besides, it provides the search engines with something new to crawl, and you can crank up on search engines.
---
Develop Content for Your Audience, Not for Search Engines
Create content that is relevant to people and not search engines. Make sure it's not filled with keywords.
This makes the article appear shoddy. This is common with e-commerce stores, which tend to duplicate keywords on their landing page content.
Aim for maximum interaction with the audience in your articles. Talk to them and tell a story related to them. Educate, inform, and give your audience a platform to give feedback.
---
Pick a Side
Make it fun by taking your time to compose relevant content. There are two ways to make something enjoyable: to give your honest opinion on a subject or to write based on facts and analysis. Both have a clear goal.
Avoid writing "middle of the road" style content. If it's boring for you, it will also be boring to your readers.
---
Use Shorter and Simple Words
Using simple and shorter words is significant as using shorter sentences as well as paragraphs.
Your content's readability score is based primarily on the length of the word and complexity. Using simple and easy to understand words means that your content is readable to more people.
---
Use Short Sentences
Smaller sentences work better. They keep your audience on the same page. It is not because your sentences are choppy copy; breaking up thoughts allows you to develop useful content.
---
Edit Your Content
You need to consider several things to become a professional writer. Numerous tips are intended to sharpen your editing skills. It doesn't matter how good you are at either of them; it is not a good idea to be the only one to edit your work.
Collaboration is significant to make sure your arguments make sense and the content is error-free.
Either way, the way you edit your work is a vital process. You can edit your content at a go or wait for a couple of days and review it with a fresh mind.
Aim for grammar and content that your audience can read and understand easily.
There are few things you need to be keen on as you make some amendments to your content. These include short sentences, words and paragraphs, explicit language, active voice, readability level, and many whitespaces.
Some tools can help you to edit your work, such as Hemingway Editor and Grammarly.
---
Final Thoughts
The consistency of the content is one of the significant things to consider when writing content that sells. The prospective audience does not want inactive or irrelevant content.
This is why you must publish only reliable content that discusses your topic clearly.
Also, you want to make sure that your audience is interested in your content media in various ways to keep them reading your content.
We all know that producing high-quality content is vital, and it can be a daunting task to start. That is a reason to have this guide by your side.